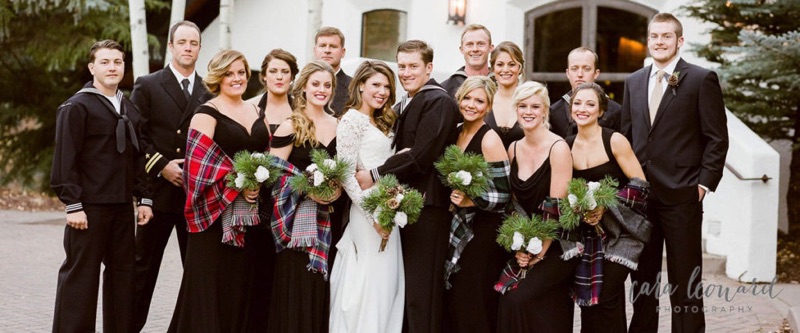 The Vail Interfaith Chapel, B'nai Vail, The Sonnenalp, Cara Leonard Photography, One Love Creations
Emily & Sean's wedding had so many personal touches that made it unique and special.  The ceremony was at The Vail Chapel, and Emily's dad, Rabbi Joel Newman, was the officiant. Needless to say the ceremony was perfect! The Navy Seal groomsmen were so handsome, and the winter details were the best I've ever seen! It was such an honor to be a part of Emily & Sean's big day.












Kind Words from The Bride
Stephanie was amazing! From pre-preparations to phone calls, coordinating other vendors and the site, and then taking care of all the day of setting up! We could not have done the day without her! To top it off, her thoughtfulness is off the charts! Our presents we're waiting in our room, with monogrammed pillow cases and rose petals along with our meals we didn't get to eat! You won't find anyone better!