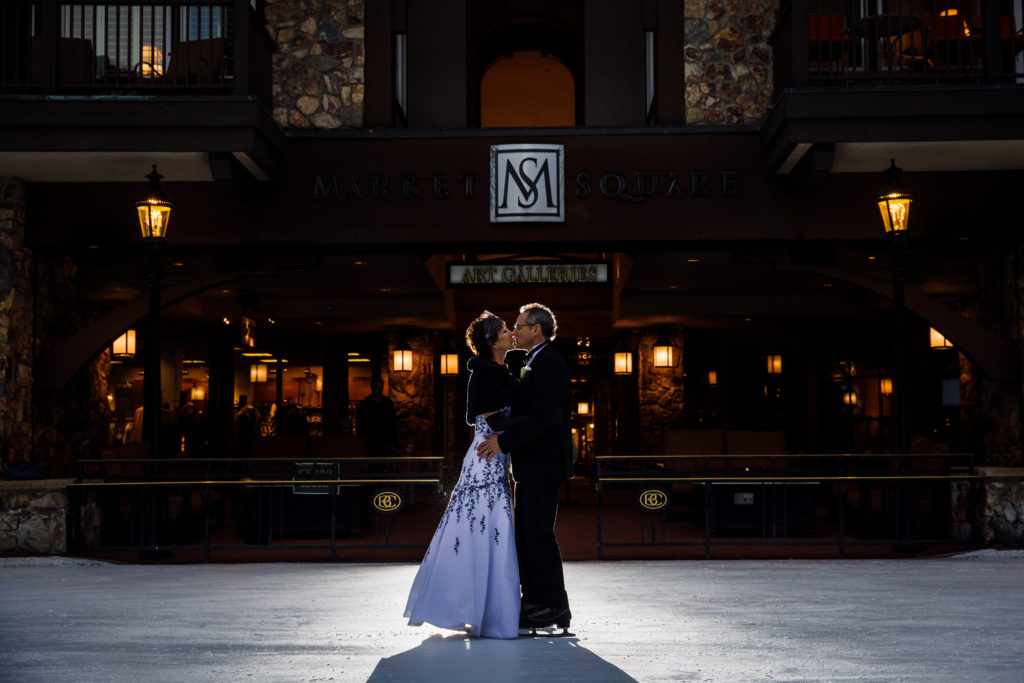 Kent and Ann Marie's elopement was the most romantic thing I've ever seen! The whole week was about spending quality time together, celebrating their love, and getting married! There were so many personal touches that made their elopement incredibly special!
On the wedding day Kent hung out with Ann Marie while she got her hair and makeup done at The Hyatt, and then they enjoyed a walk to The Chapel before getting ready for the ceremony. Kent loves pine cones, so Ann Marie found one to place on the alter.
I loved Ann Marie's dress! I've never seen a dress like hers before. It was elegant, and she looked gorgeous!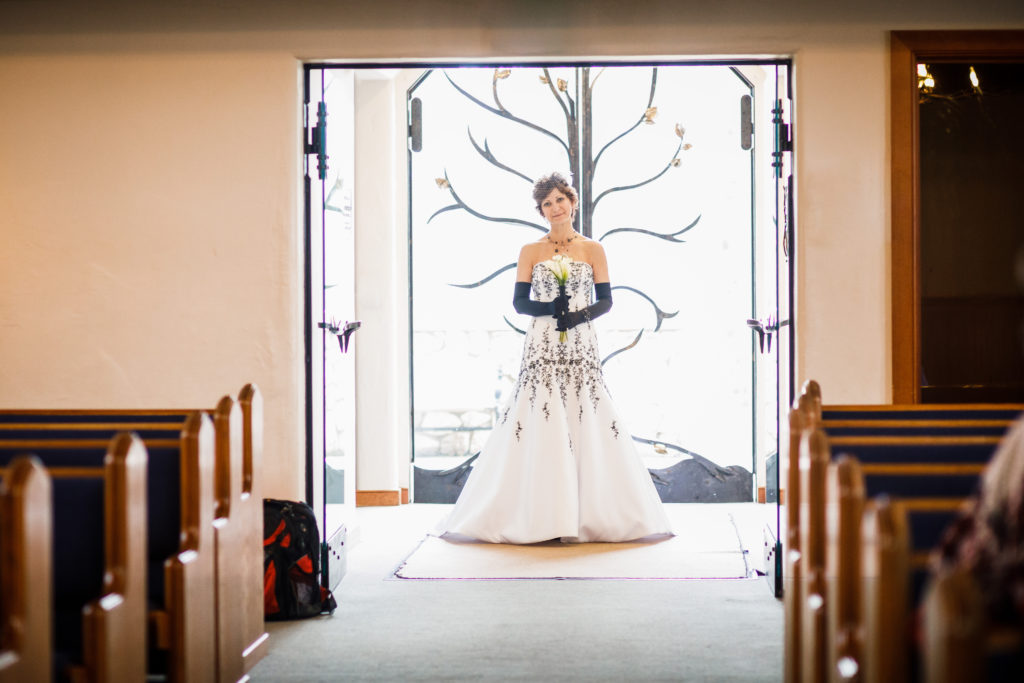 Everyone at the wedding wore cowboy boots. Kent and Ann Marie wrote each other notes on the bottom before the ceremony. What a creative and sweet idea!
The ceremony was very intimate. They only invited two friends to do readings and witness the ceremony. I thought the way Kent and Ann Marie included them in the ceremony was really thoughtful and fun. Kent bought each of them a pair of cowboy boots as a gift. One of the friends was the doctor of one of the Foo Fighters, and he was invited to sing "White Stripes" with the band at one of their concerts, so as a joke we played that song during the processional, and told him he had to sing. At the end of the ceremony Kent and Ann Marie broke a glass because one of the guys is Jewish.
A horse drawn carriage wasn't an option during ski season in Beaver Creek Village, so they had a pedi cab!
The first dance was at the ice skating rink!
Which was perfect because the couple really wanted to go ice skating!
Wedding Planner Party Girl Events Ceremony The Chapel at Beaver Creek Officiant Pastor Tim Wilbanks Photographer Gillespie Photography Florals Vintage Magnolia Musician Kevin Danzig Cake Cornerstone Chocolates Hair & Makeup Allegria Spa Pedi Cab Vail Pedi Cab
Kind Words:
My husband and I eloped in Beaver Creek, CO on Feb. 10 2017. The decision to elope was made approximately three weeks before our wedding day. It was my husband's idea to seek the help of a wedding planner, which I resisted at first because it was meant to be a simple elopement shared just between the two of us. Thank goodness I followed his advice! We had received Stephanie's name from Pastor Tim Wilbanks, who we selected to be our officiant. She was a godsend from the very first interaction! The reason this review is being posted so many months after our wedding day is because we struggled to find the words to adequately express our gratitude and appreciation to Stephanie for orchestrating the most romantic wedding day imaginable! Her caring efforts and creativity were boundless! There is no one, family or friend, who would do more for you as a couple on your wedding day than Stephanie Fleck. She made planning a wedding within three weeks, and over 1200 miles apart, seem so easy, exciting, and fun. Just a few remarkable features of our wedding day attributed directly to Stephanie include everyone wearing cowboy boots ( including Stephanie and Pastor Tim) as my husband and I were wearing them and he had chosen to give boots to our two witnesses as a wedding gift, a pedi cab ride from the chapel to an outdoor private seating area around a fire pit where we had our first dance, followed by ice skating right there at the outdoor rink next to the fire pit. A musician played our favorite songs throughout the evening as we shared our first toast, cut our wedding cake, danced, and skated- all captured in phenomenal wedding photographs. There is much more that we could say about Stephanie's strengths as a wedding planner; however, we hope by now you realize she is invaluable throughout this process! Thank you Stephanie, for being you and the role you played in making our wedding the most romantic day imaginable!