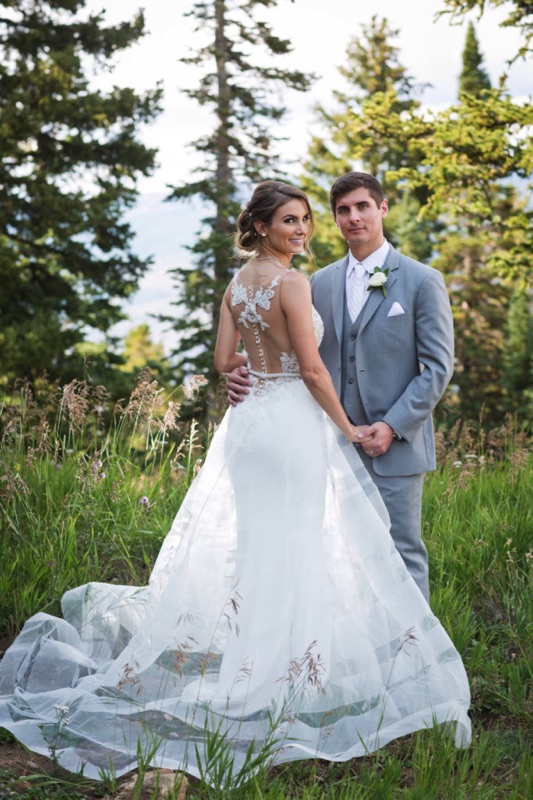 This was one of my favorite weddings. Macey's parents, Johnny and Cheryl, have a second home in Beaver Creek, and are members of The Beaver Creek Club. I've always wanted to have a wedding at The Beaver Creek Club , but only members are allowed to have events in the space, so I was excited to finally have the opportunity!
The ladies got ready at The Beaver Creek Club. I loved the robes. They looked so pretty!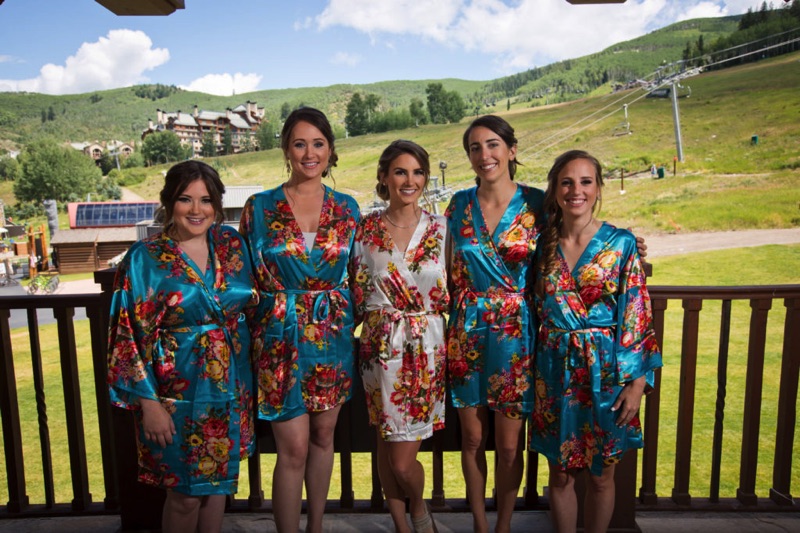 The ceremony was at the Beaver Creek Wedding deck. The weather was pretty rainy for a lot of the day, so I had The Beaver Creek Chapel in my back pocket as backup just in case we couldn't have the ceremony on the deck. Luckily they weather cleared up, and the ceremony was perfect!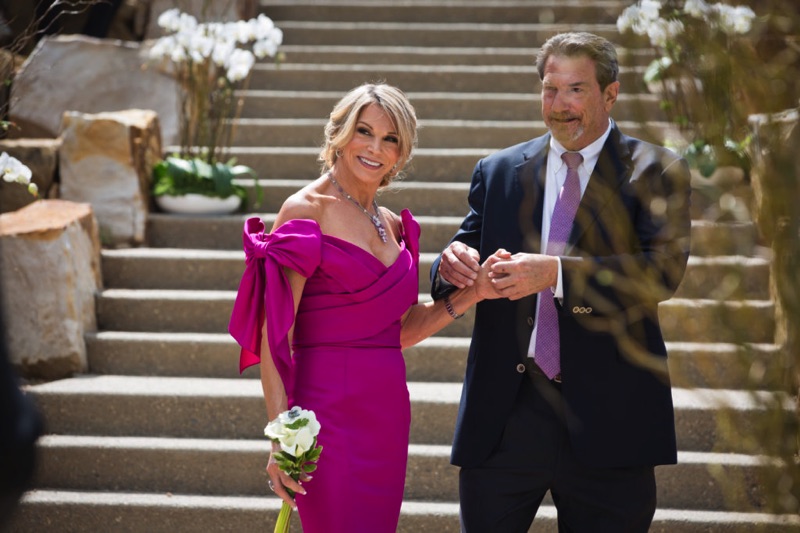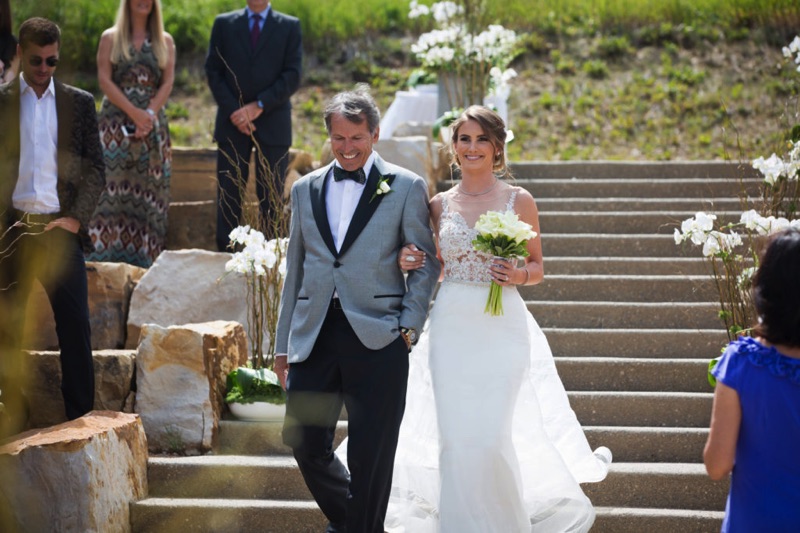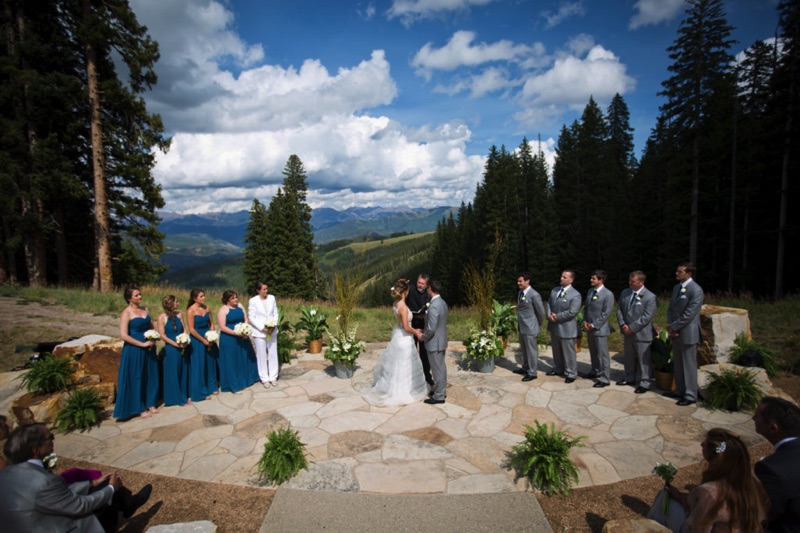 Macey and Sam decided against a first look, so all the photos were done after the ceremony.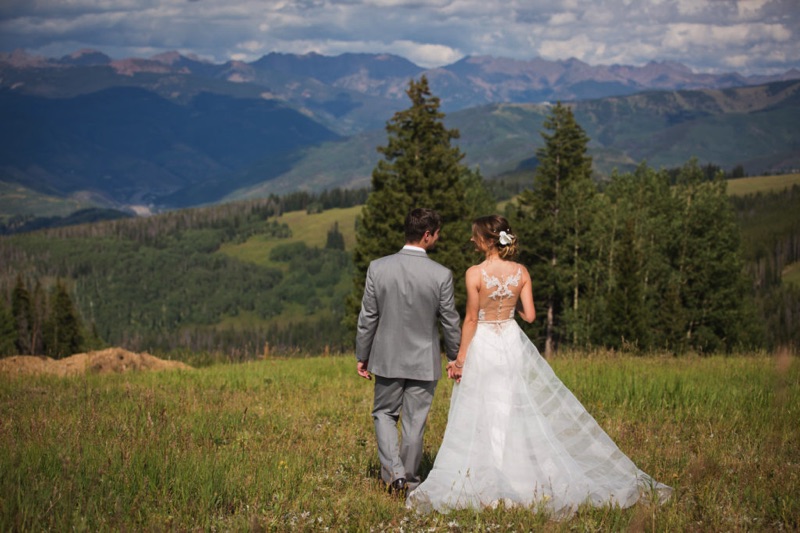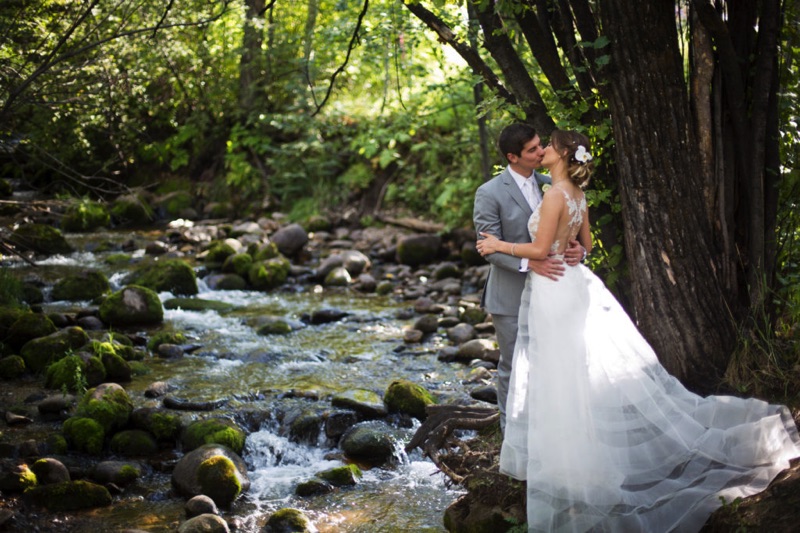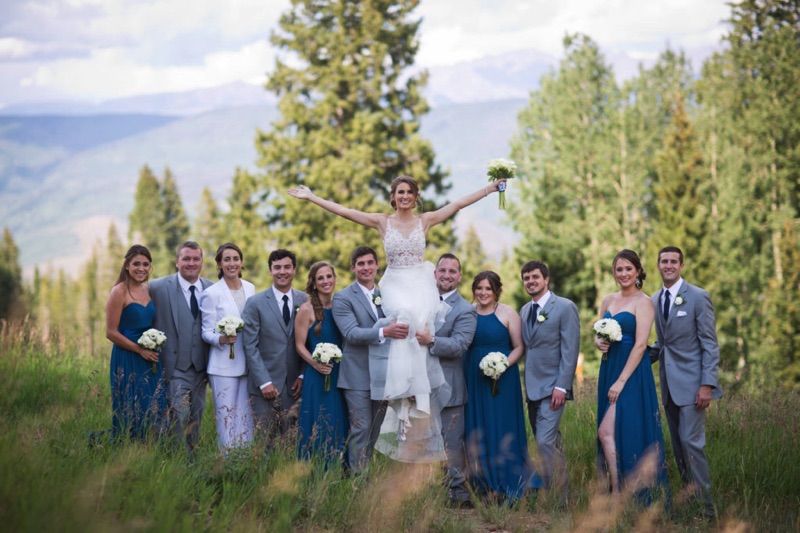 They are both Ironman tri-athletes, so I thought this photo was a fun idea.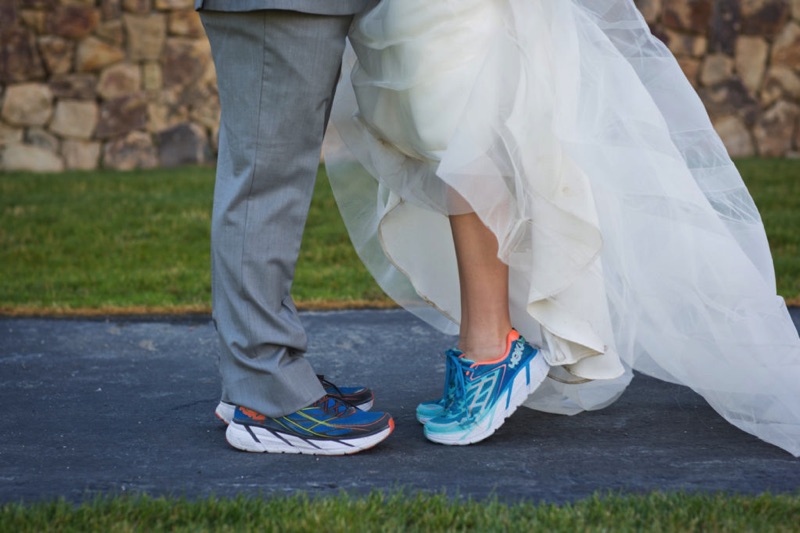 Macey's dress was my favorite! She added an over skirt which I thought was a brilliant. She was such a beautiful bride!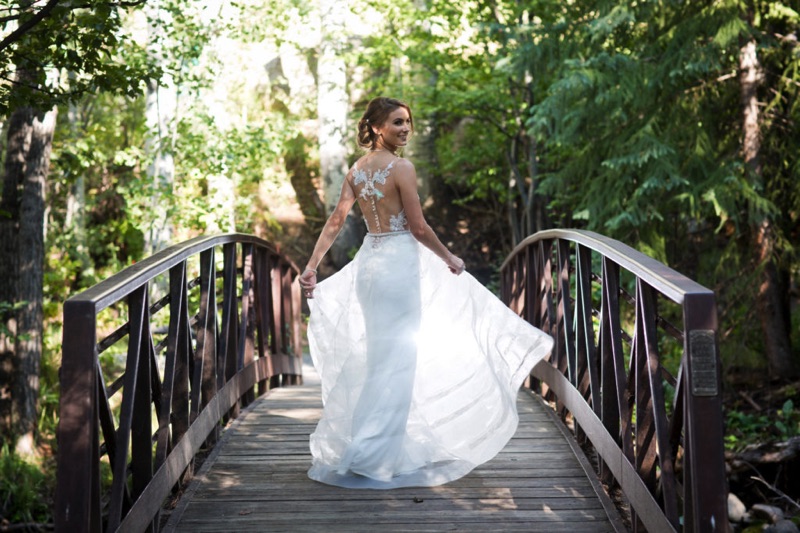 This wedding had so many classic details! A Secret Garden did a wonderful job with the florals, but Cheryl actually created these orchid centerpieces! They looked so pro!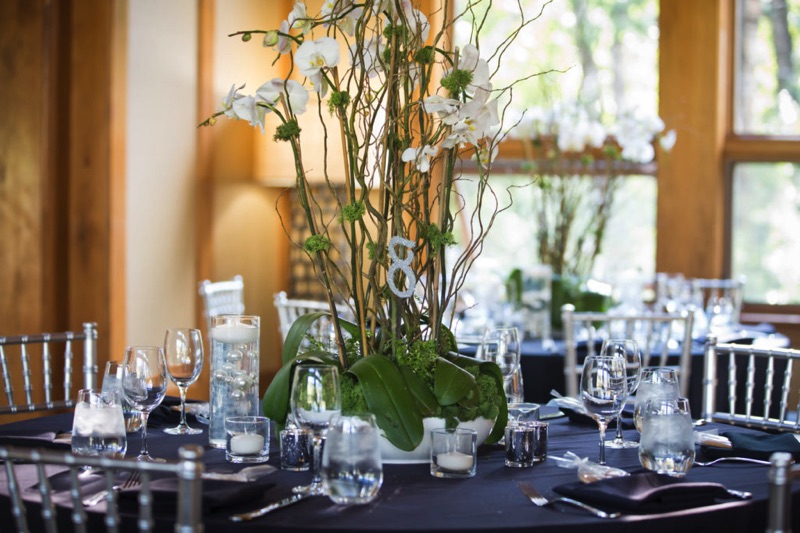 My favorite detail was the favors. They were cookies that looked like the couple!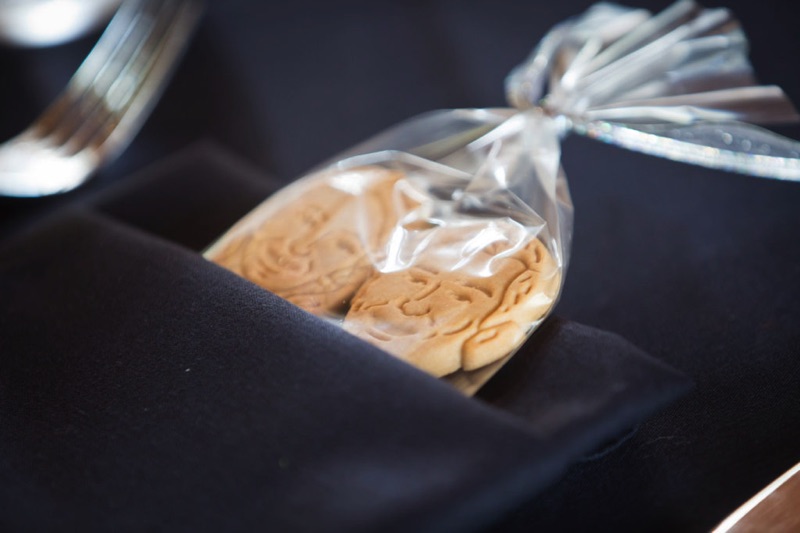 The reception was really fun! Our caterer was Red Maple, and they are amazing! We also had The Diamond Empire Band!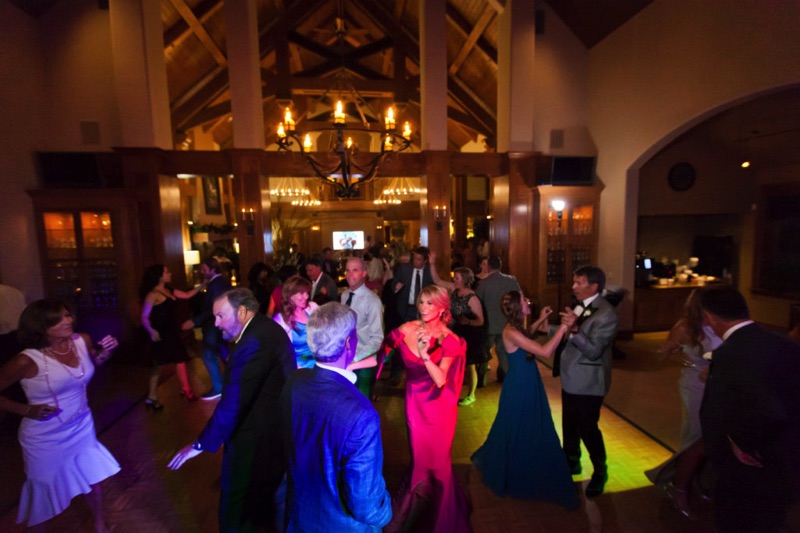 Kind Words from The Father of The Bride:
Stephanie was absolutely wonderful. I had interviewed three or four planners, before selecting her. I had contacted a couple of her referrals, and they spoke glowingly about their experience using Party Girl. Her organizational skills were superb. She kept me, my daughter, and my wife on task, so that everything was handled. Also, since I wanted to be involved with negotiating with some of the vendors, she had great recommendations on who to speak with, and was involved in all those meetings. Her pleasant personality and can-do attitude were also amazing. Anything we asked of her, she delivered, with a smile on her face. And, on the wedding day, when we were challenged with some potential weather-related issues, Stephanie never was frazzled; she had some plan B alternatives(which thankfully we didn't need) just in case. To conclude, we could not have asked for anything more. Stephanie did a wonderful job, and I would use her again without hesitation.
WEDDING PLANNER: Party Girl Events CEREMONY VENUE: The Beaver Creek Wedding Deck OFFICIANT: Rev Scott Beebe RECEPTION VENUE: The Beaver Creek Club PHOTOGRAPHER: David Gillette Photography FLORIST: A Secret Garden CATERER: Red Maple Catering CAKE: Mountain Flour BAND: Diamond Empire Band