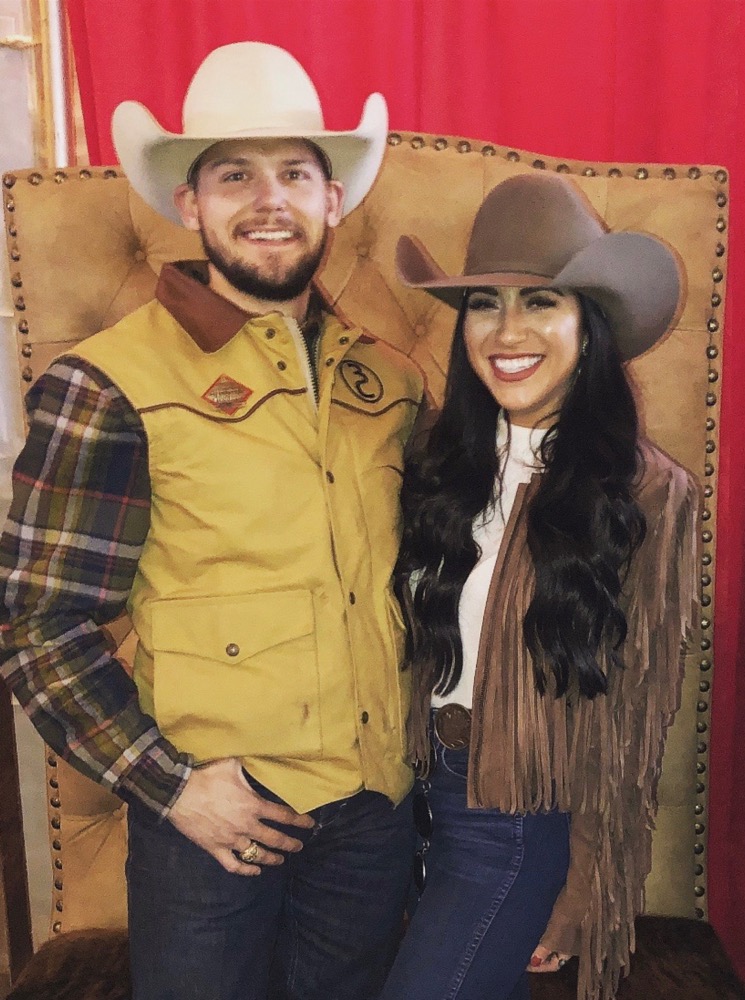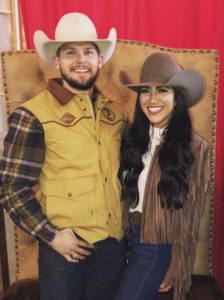 Cooper and Caity's proposal was one of the coolest engagements we've ever done! It was also one of the most challenging to create because Cooper wanted a really beautiful setup with an epic view that included a fun outdoor adventurous activity, that would also be fun for his parents and brother who were also going to be there!
My initial idea was a sleigh ride proposal because Caity loves horses, but Cooper thought having a sleigh ride proposal would be too cliche, and wanted something more creative. My next idea was dog sledding, but the dog sledding places wouldn't let us decorate, and the setup was the highest priority on Cooper's list. Caity has always wanted to go sky diving, so I looked into that as well, but the only place I could find that did winter sky diving had an usual amount of deaths, so I scratched that idea too!
Finally we came up with Snowmobiling! I knew I wanted to work with Nova Guides , AKA Camp Hale because of my relationship with them. Camp Hale is Nova Guide's wedding venue, I've done tons of weddings there, and it's one of my favorite places! Nova Guides does all sorts of fun activities in the summer and winter including snowmobiling! When I called to ask for help, they were amazing as usual, and couldn't have been more helpful!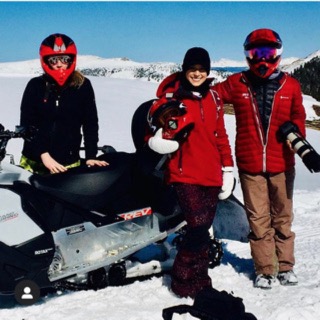 The photographer was Toni Axelrod. Obviously! We do all the proposals together, and I couldn't imagine doing one without her! On the day of the proposal, they gave her a Nova Guides Jacket, so she could pretend that she was Nova Guide's photographer! While Toni waited for the group, Kirsten and I headed up to the top of the mountain to set up. Nova Guides gave us a snowmobile, delegated one of their tour guides to help us! They brought all our stuff up in a toboggan! I was blown away by their kindness and generosity! More often than not, venues don't want to be involved in my proposals.
The group enjoyed a nice long snowmobile tour. Toni told me Caity and Cooper flipped their snowmobile, but laughed it off , and they were fine THANK GOD!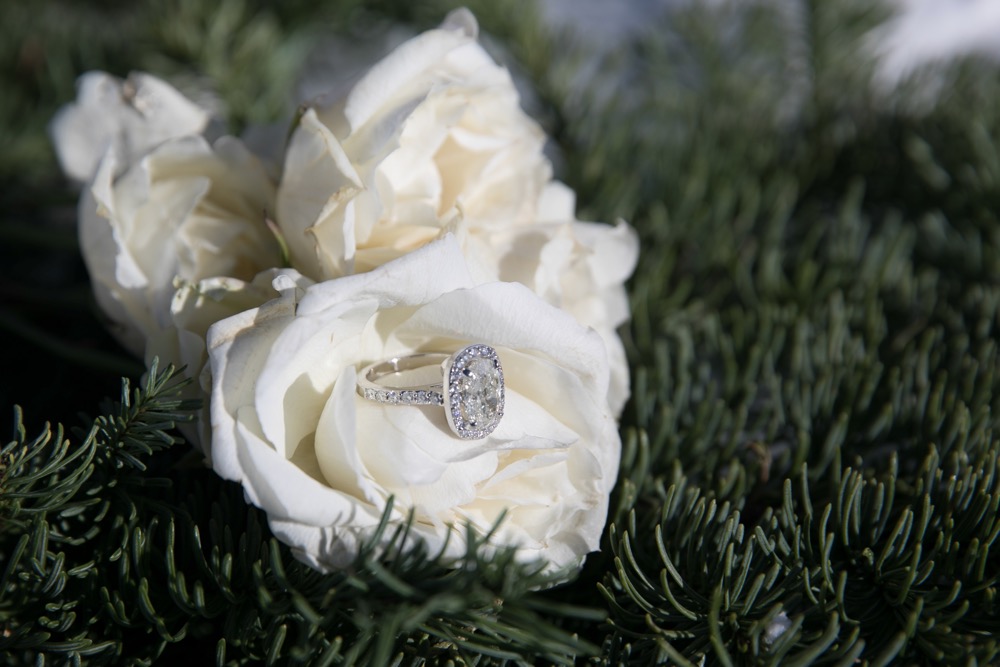 Cooper's parents and brother were there to celebrate with them!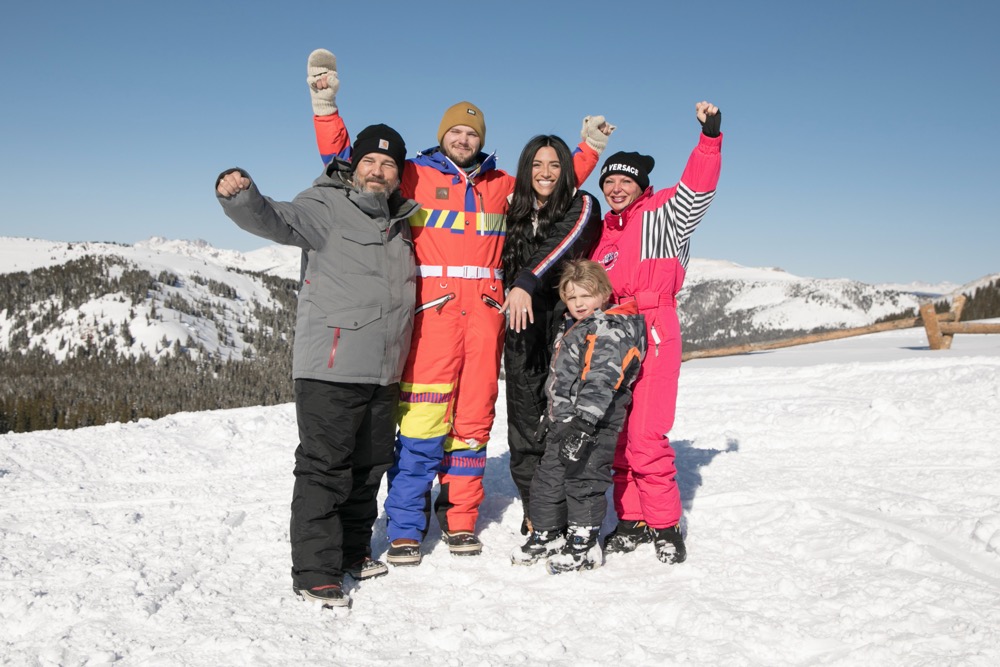 Then they had a fun little photo shoot, and continued on with the tour! I love that Toni always does this because the couple can use the photos for their wedding website, save the dates, etc….
Later that night everyone went out to dinner. Caity wears a locked with a picture of her grandfather proposing to her grandmother, so I asked Cooper's mom to get her a locket, so we could put a picture of Cooper proposing to her, and have it presented at dinner. It took Toni and I 10 tries to cut the tiny picture to the correct size for the locket, and we were struggling, so we forgot to take a photo of it, but it was really cute, and Caity loved it!
While everyone was at dinner I did the rose petal turndown obviously, I know it's cliche, but you can't have a proposal without one!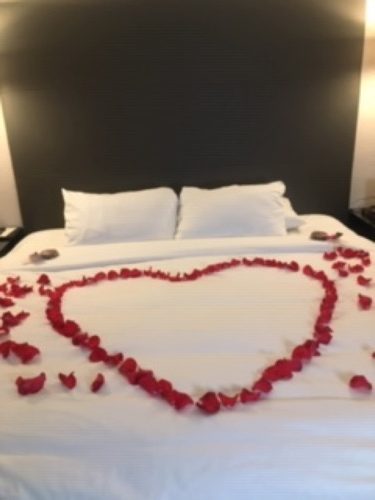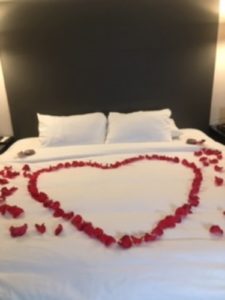 PLANNING: Party Girl Events PHOTOGRAPHY: Toni Axelrod Studios SNOWMOBILING: Nova Guides FLORALS: Sweet Pea Designs DECOR: Balloon Bar