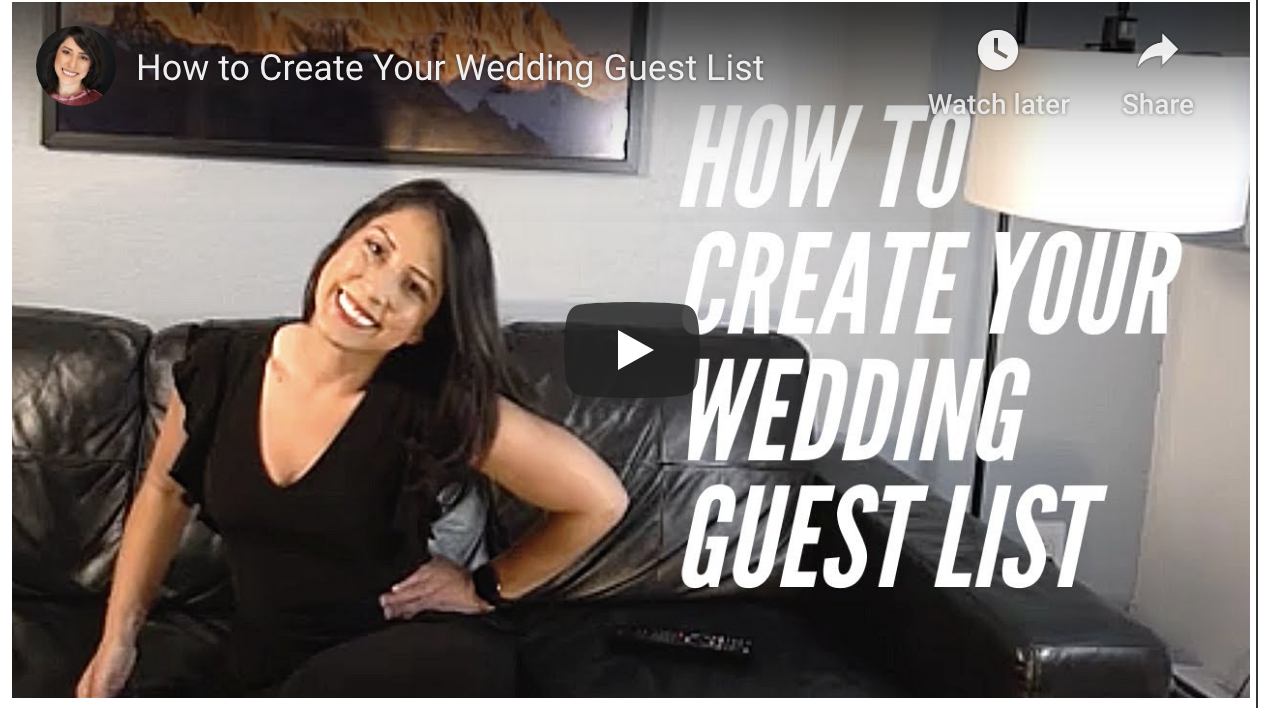 Click here to download the guest list template
In this video I share my…
Wedding guest list etiquette tips
Show you how to formally write guest addresses for lots of different types of guests…. like if there are 2) married doctors, or a same sex married couple with different last names….etc….
I also show you exactly how to organize your guest list, so you can efficiently send out your invitations, and track rsvps….
If you like the video, and are interested in watching new wedding planning videos that I post weekly, please subscribe to my youtube channel!