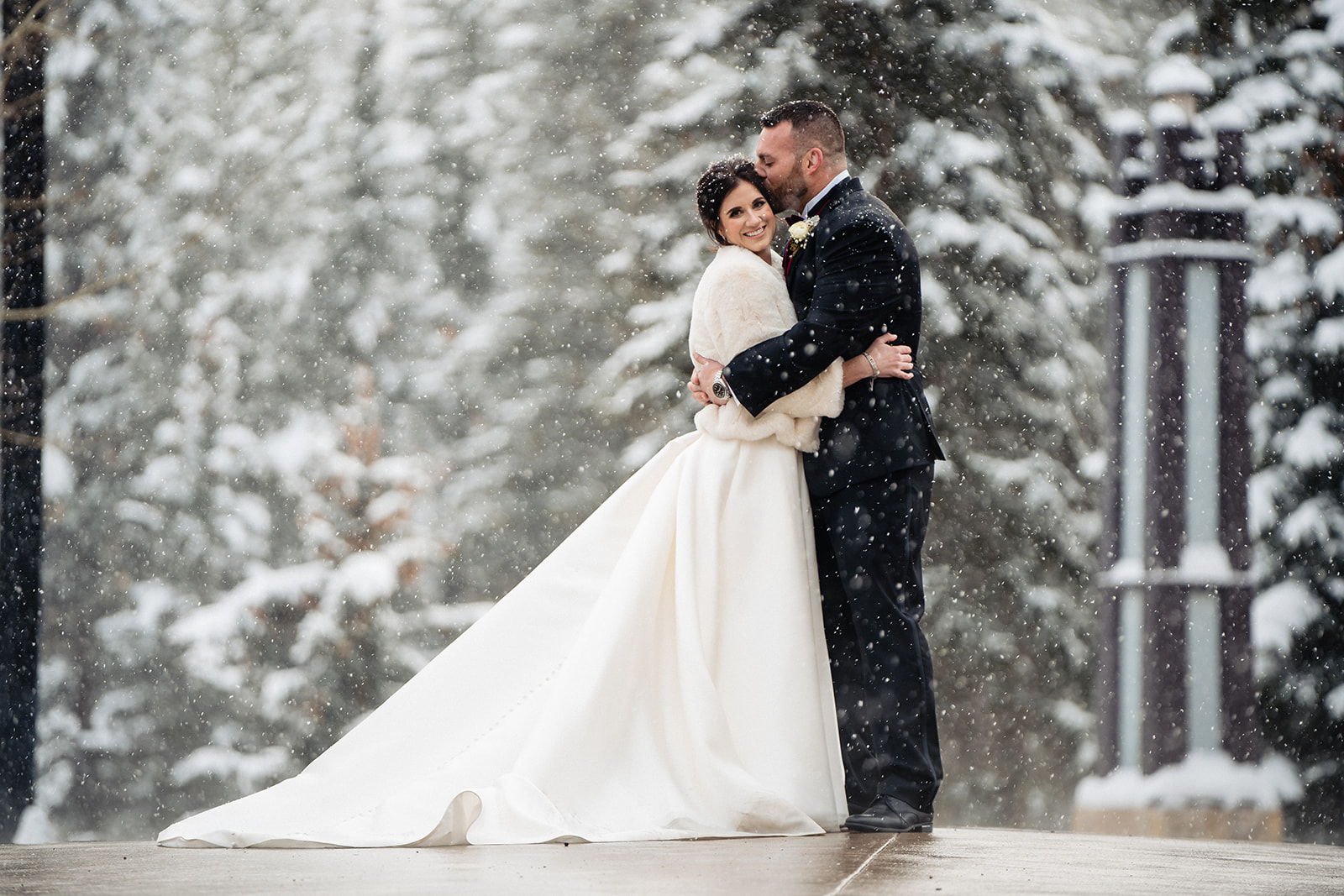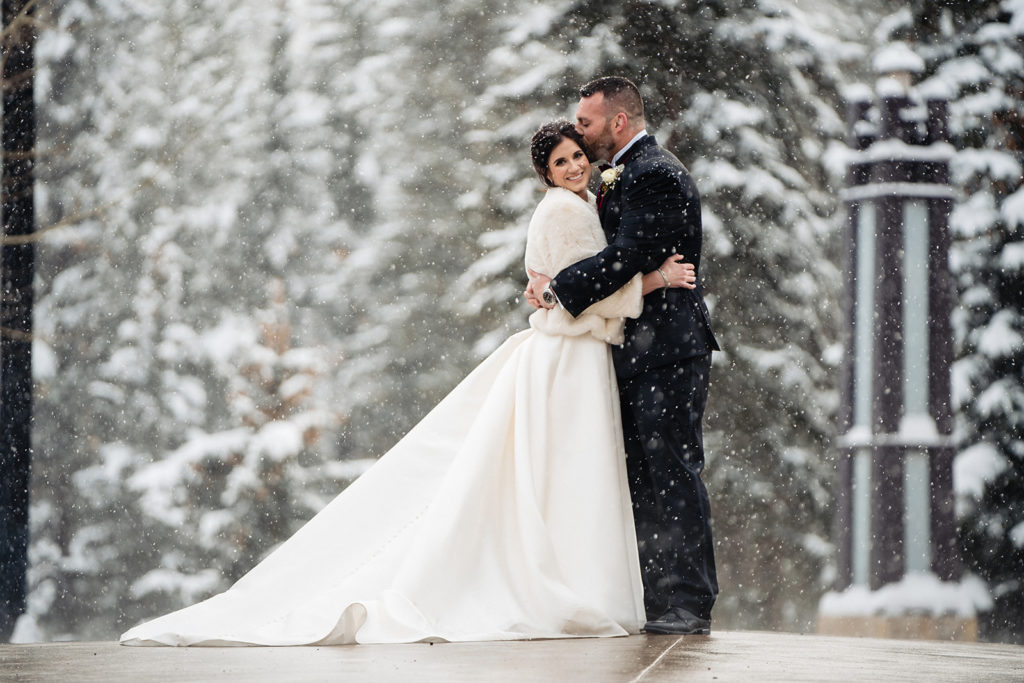 Getting ready with the girls at The Arrabelle at Vail Square
Jenny wore two wedding dresses, and both of them were pretty enough to be the ceremony dress!
Beautiful romantic rose bouquet created by A Secret Garden.
First Look.
Followed by more photos. Nick's knee deep in snow! The lengths they went to for great photography were worth it!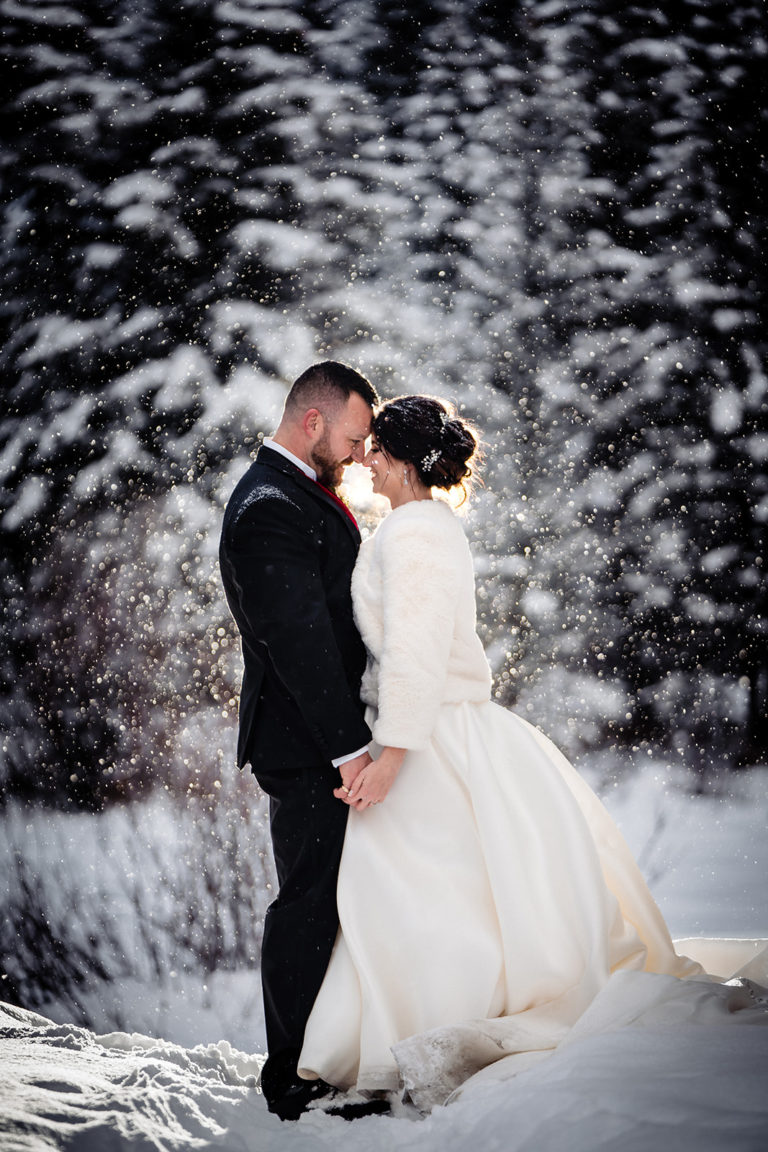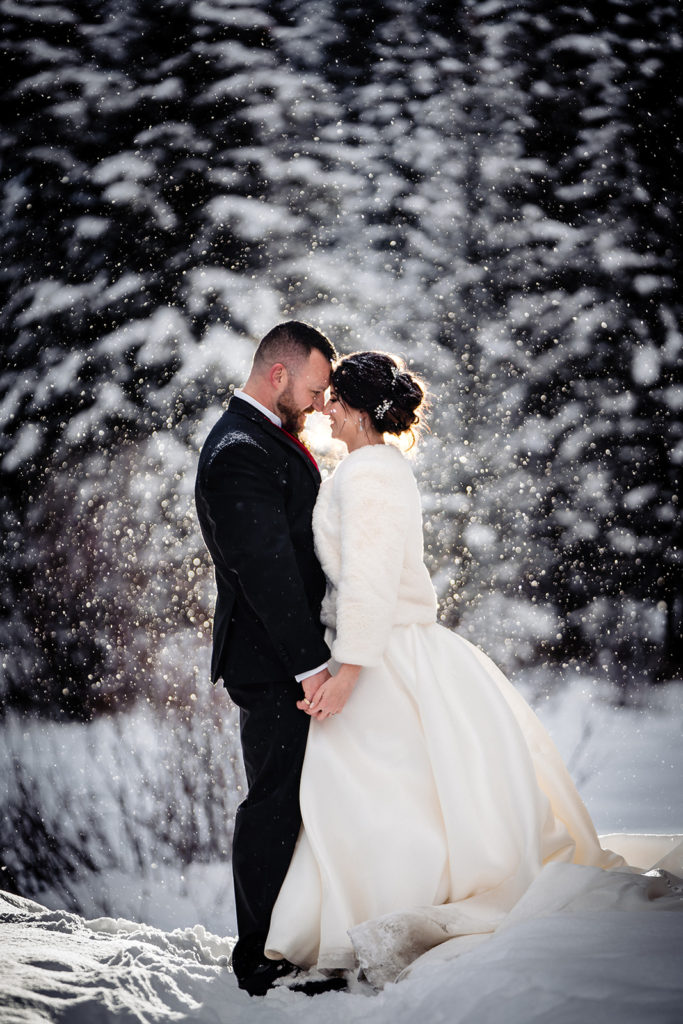 Lionshead Village looks like a Winter Wonderland!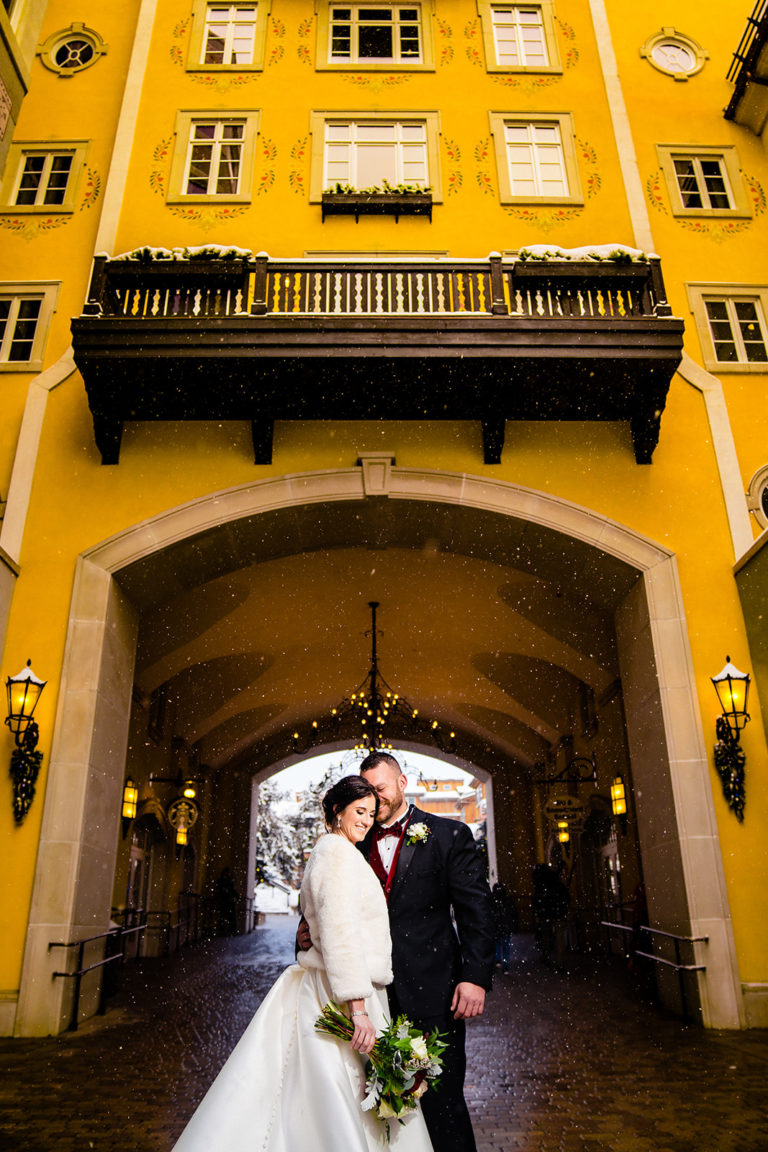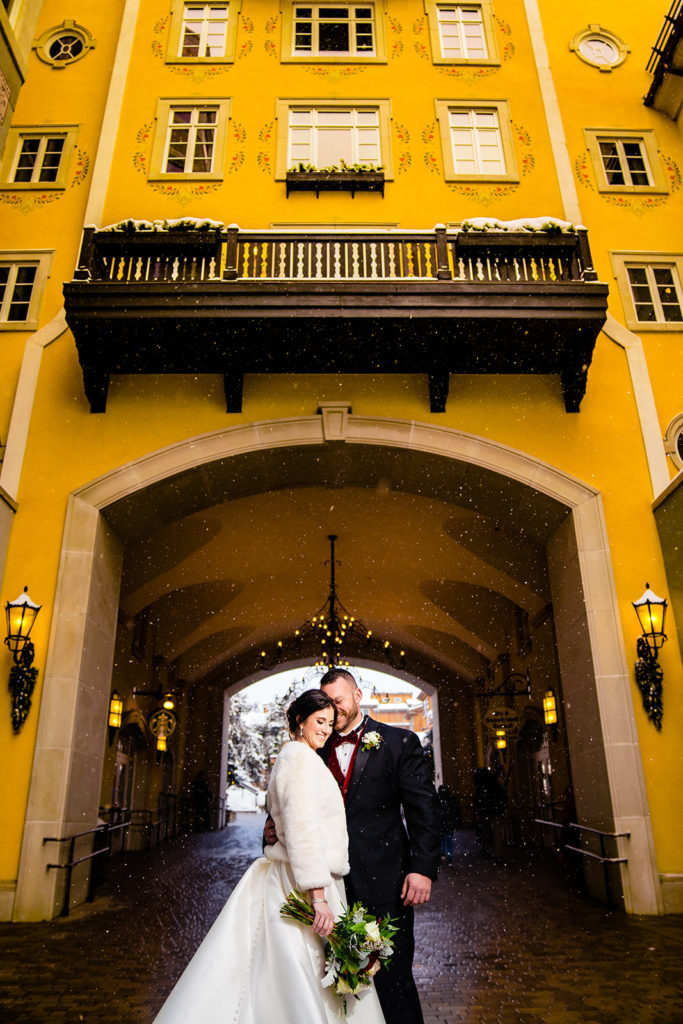 Family Photos. Love all the sequins and velvet. They looked amazing!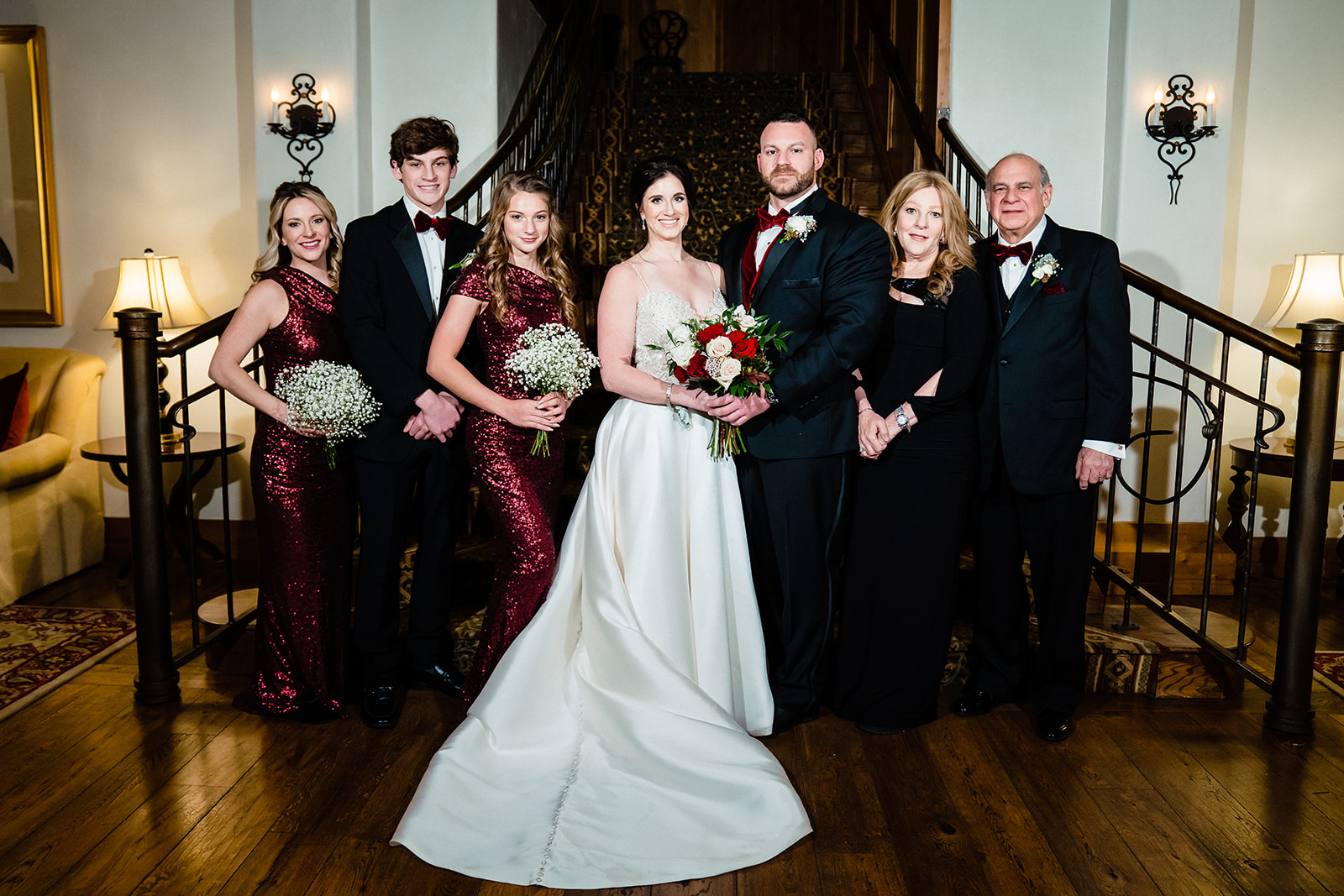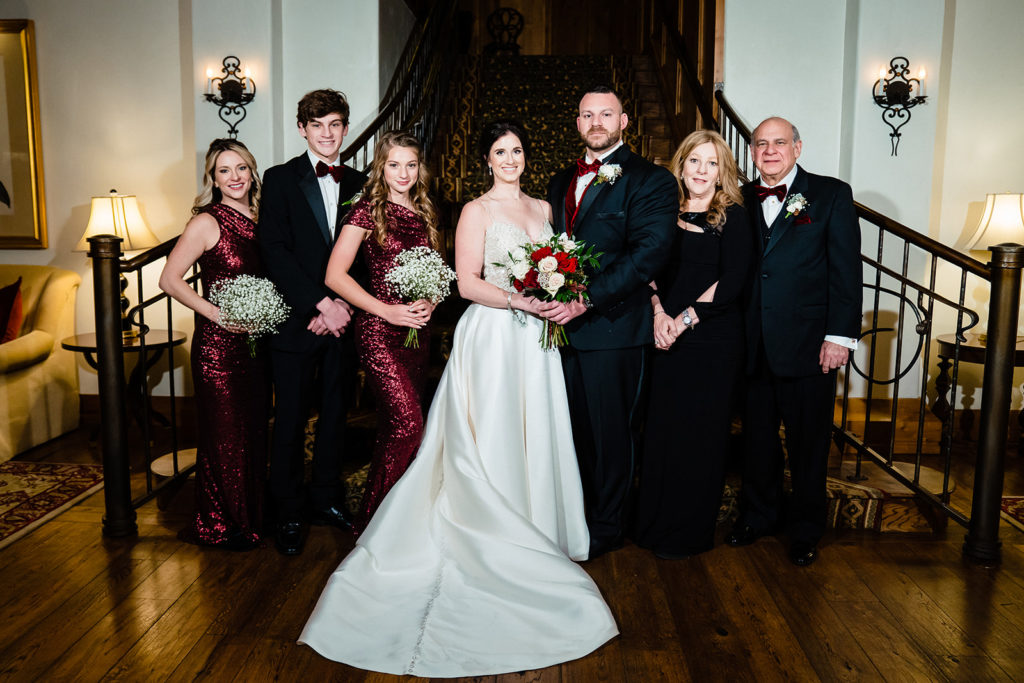 The Ceremony was on The Great Room Patio at The Arrabelle. Jenny and Nick's friend, Stoney, was their officiant. Jenny and Nick met each other through Stoney, so it was really sweet that they included him in the wedding.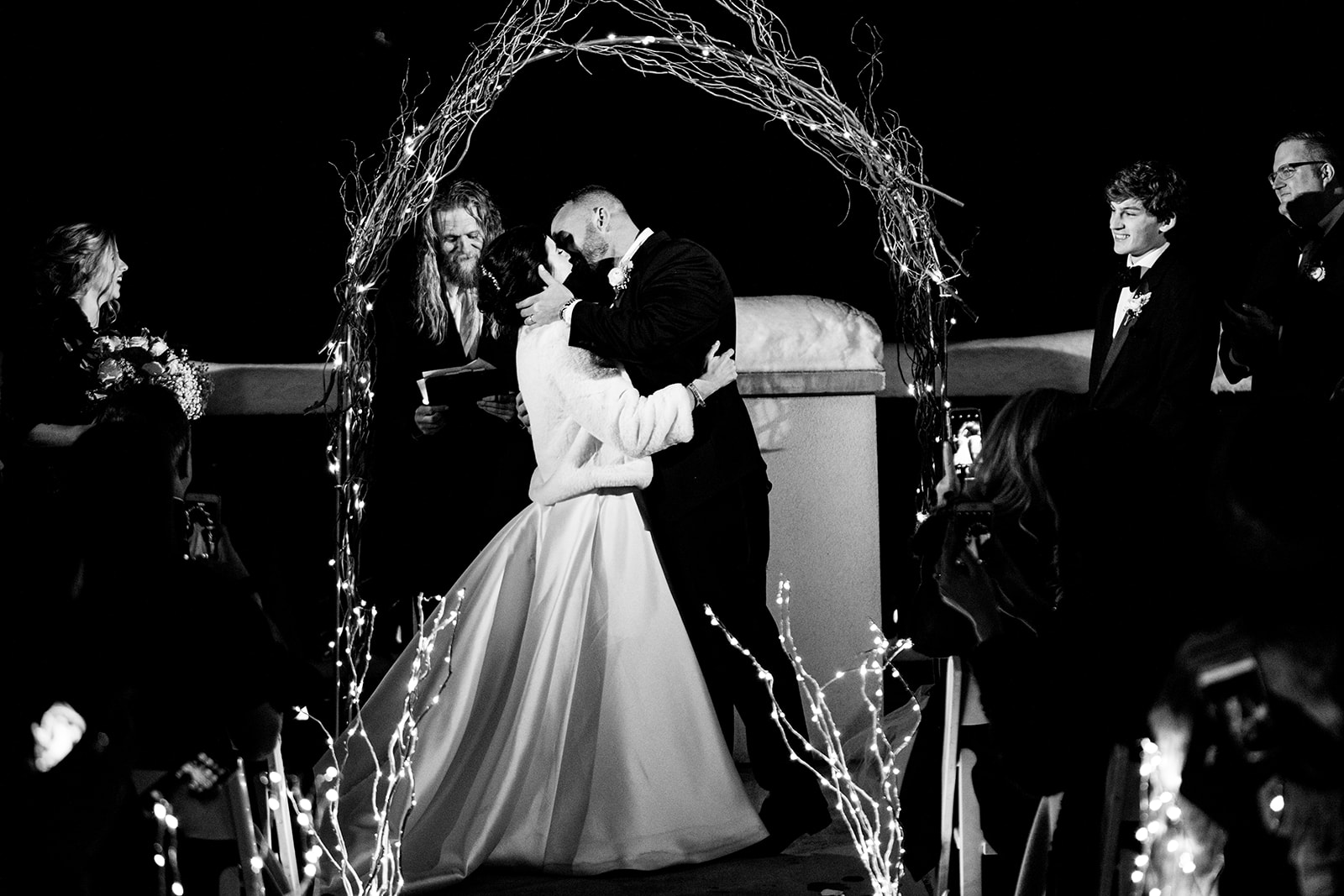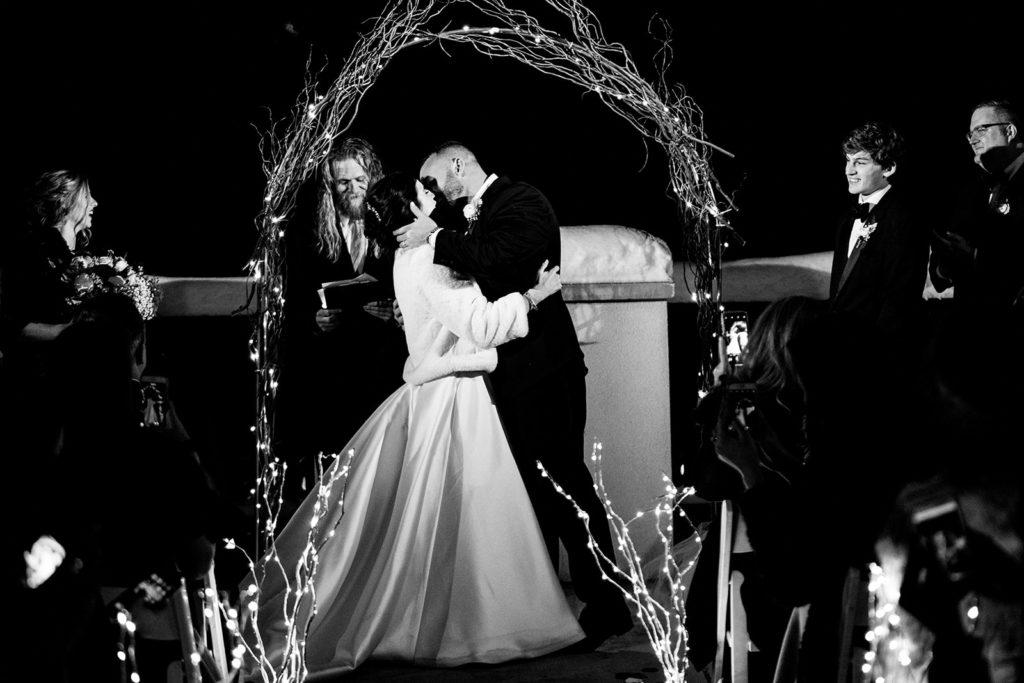 The Reception was in The Great Room at The Arrabelle. It was the perfect cozy venue for the group of 60.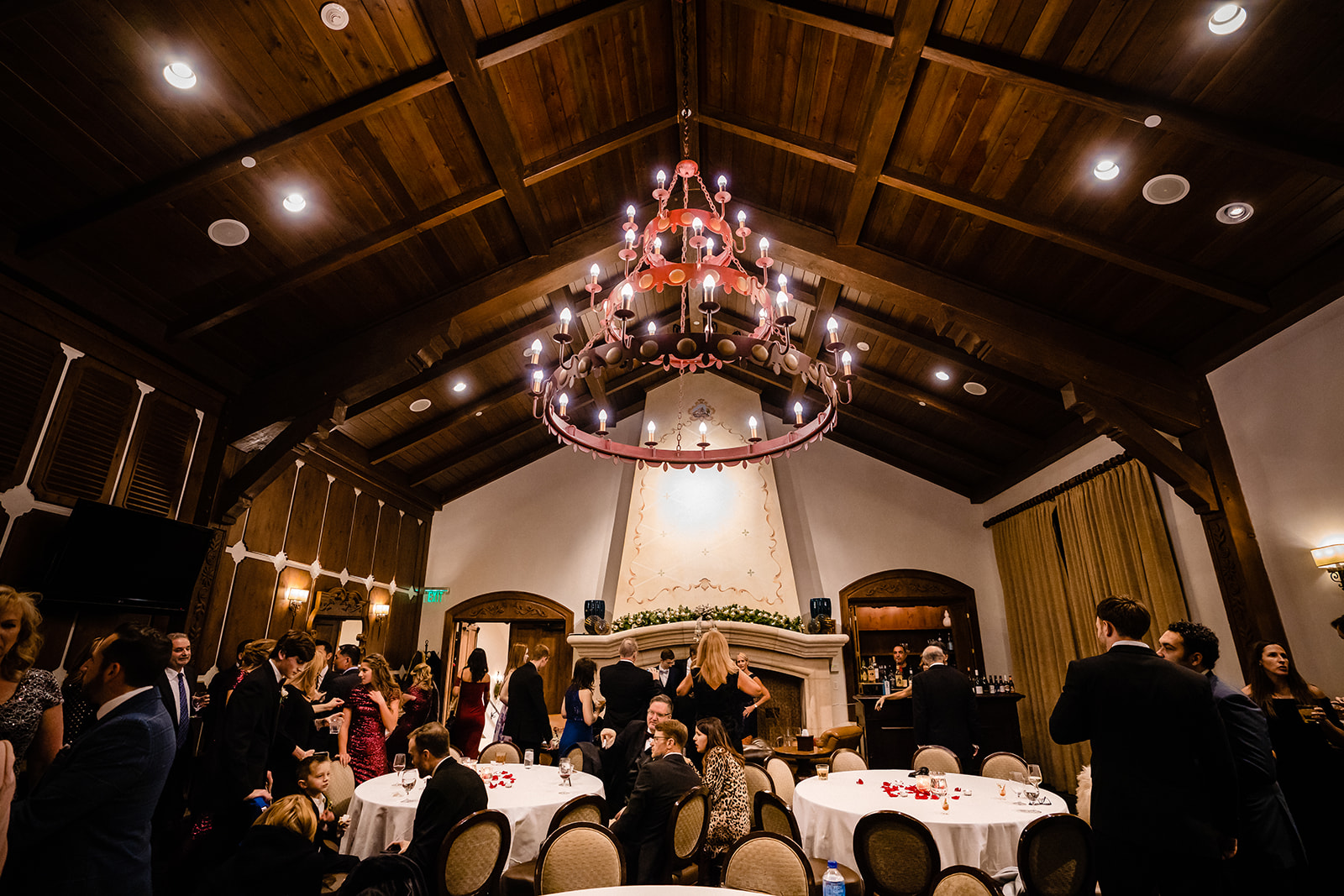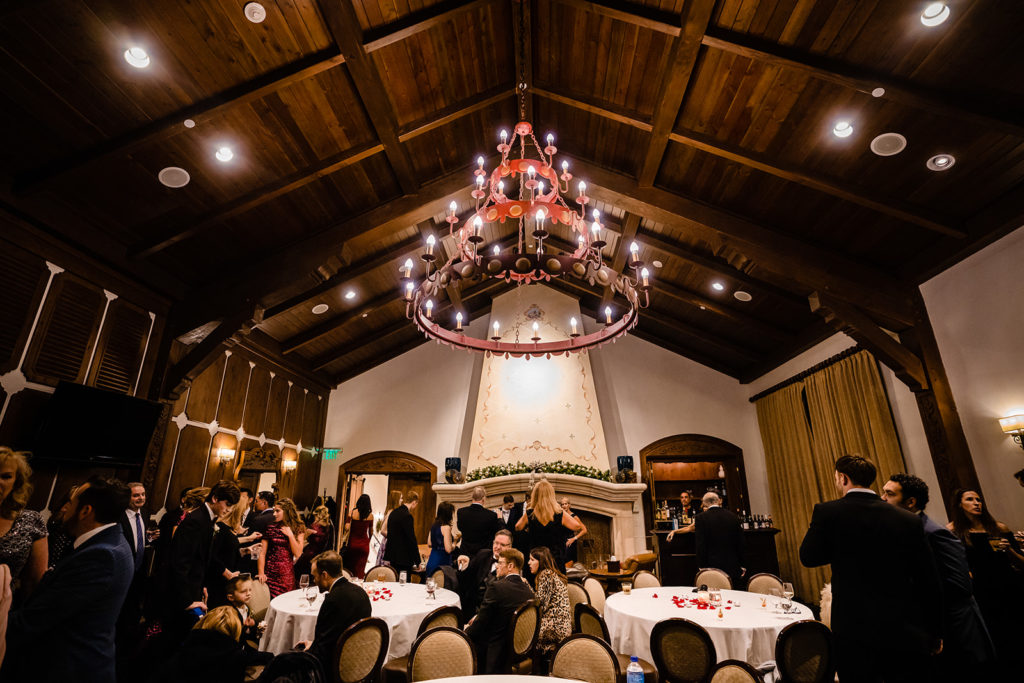 My favorite detail from the reception were the donuts because they were shimmery!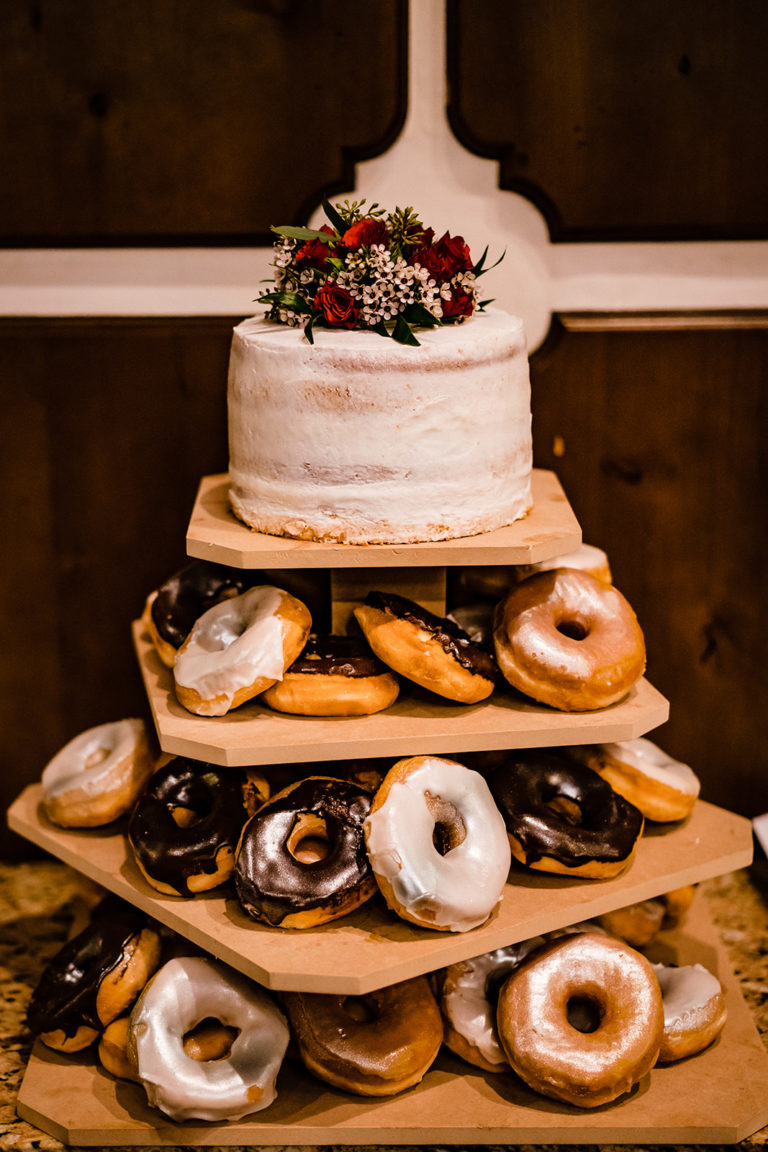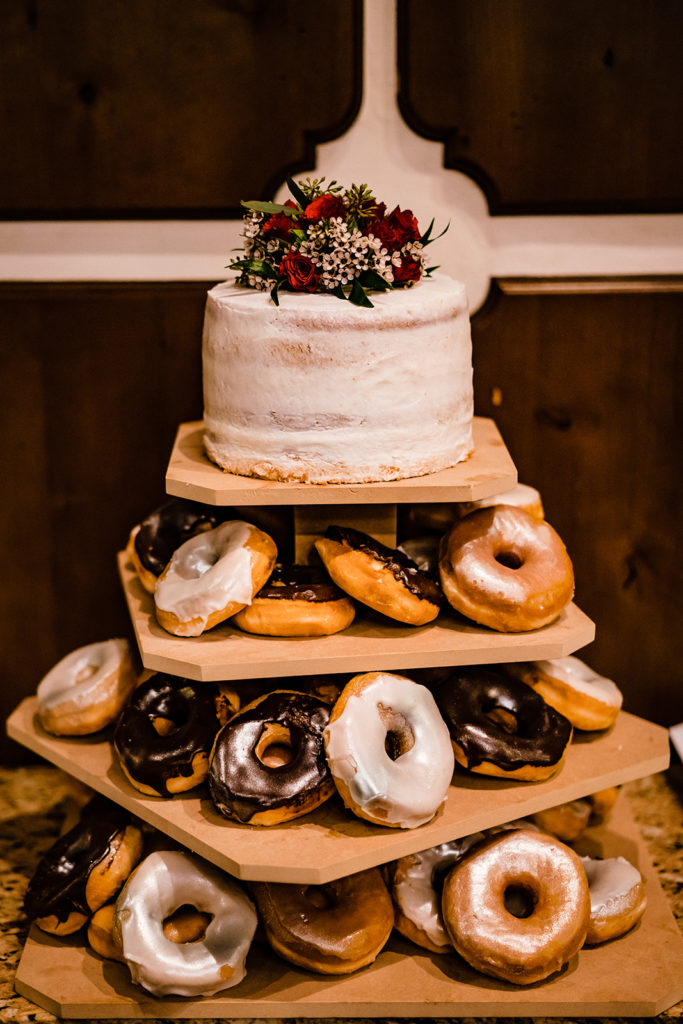 Fun late night photos in Arrabelle square.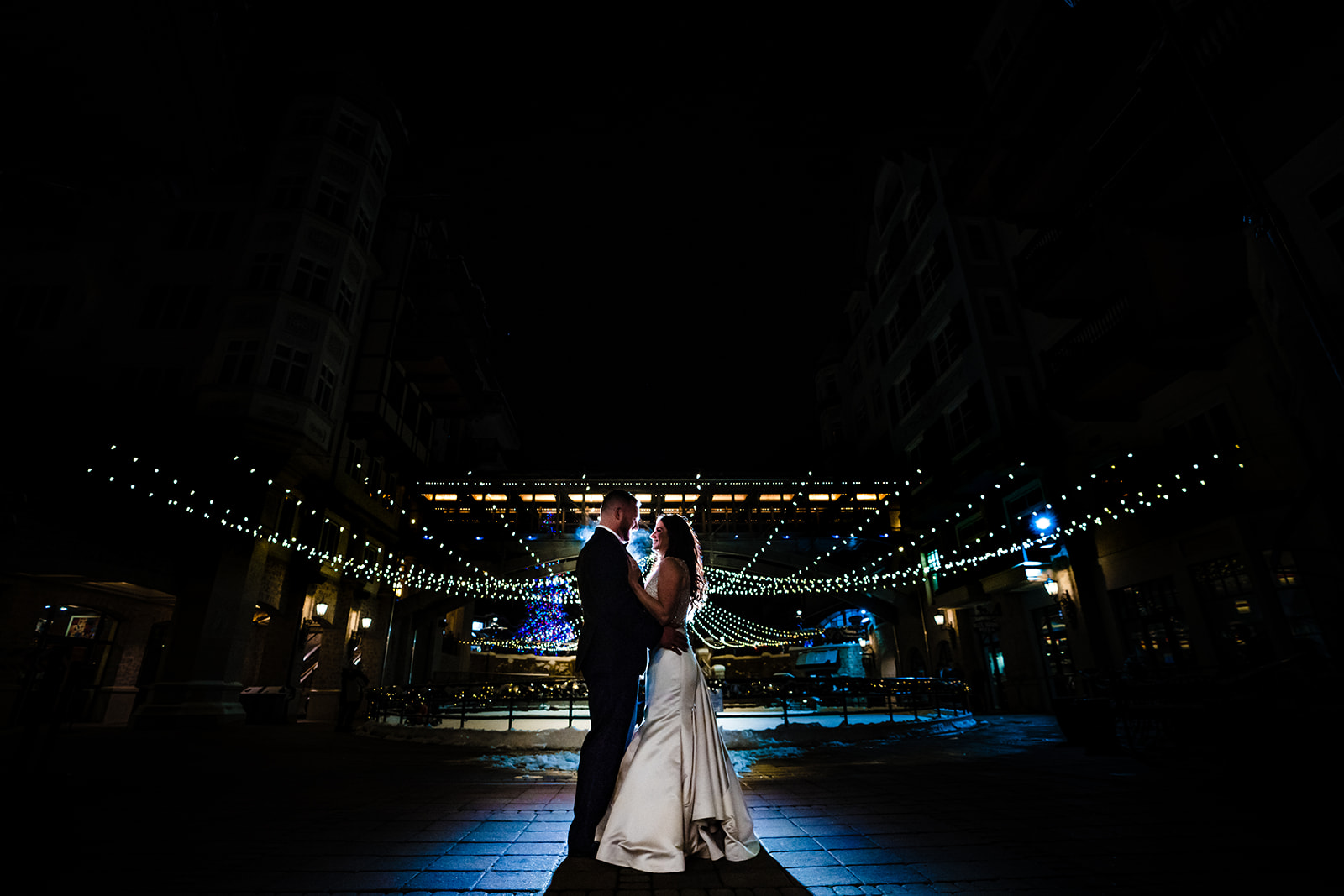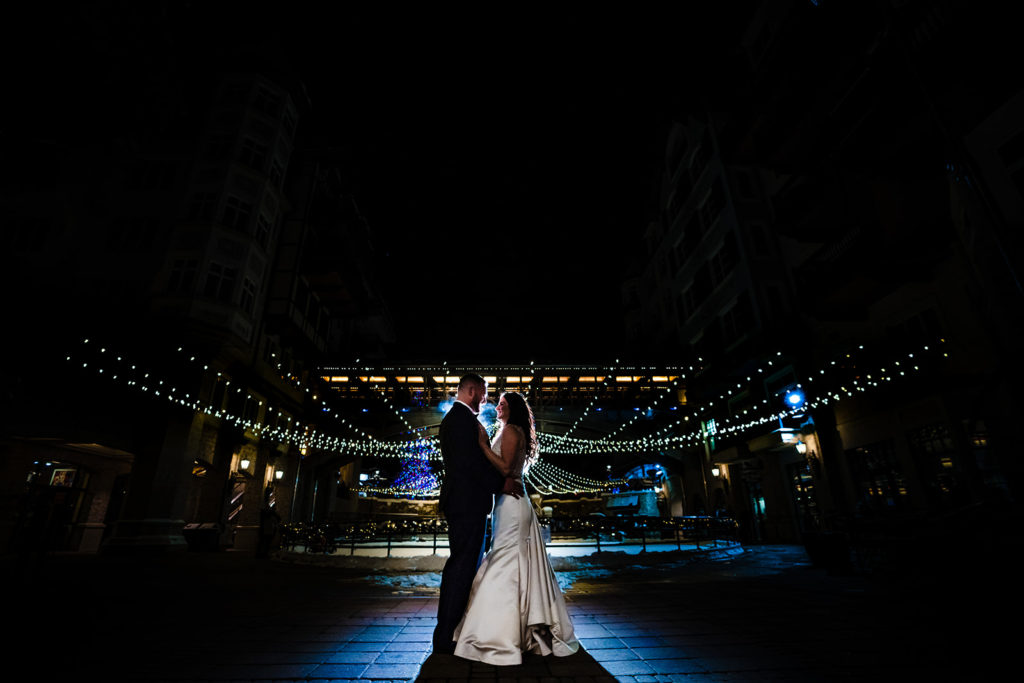 The night ended with a sparkler sendoff.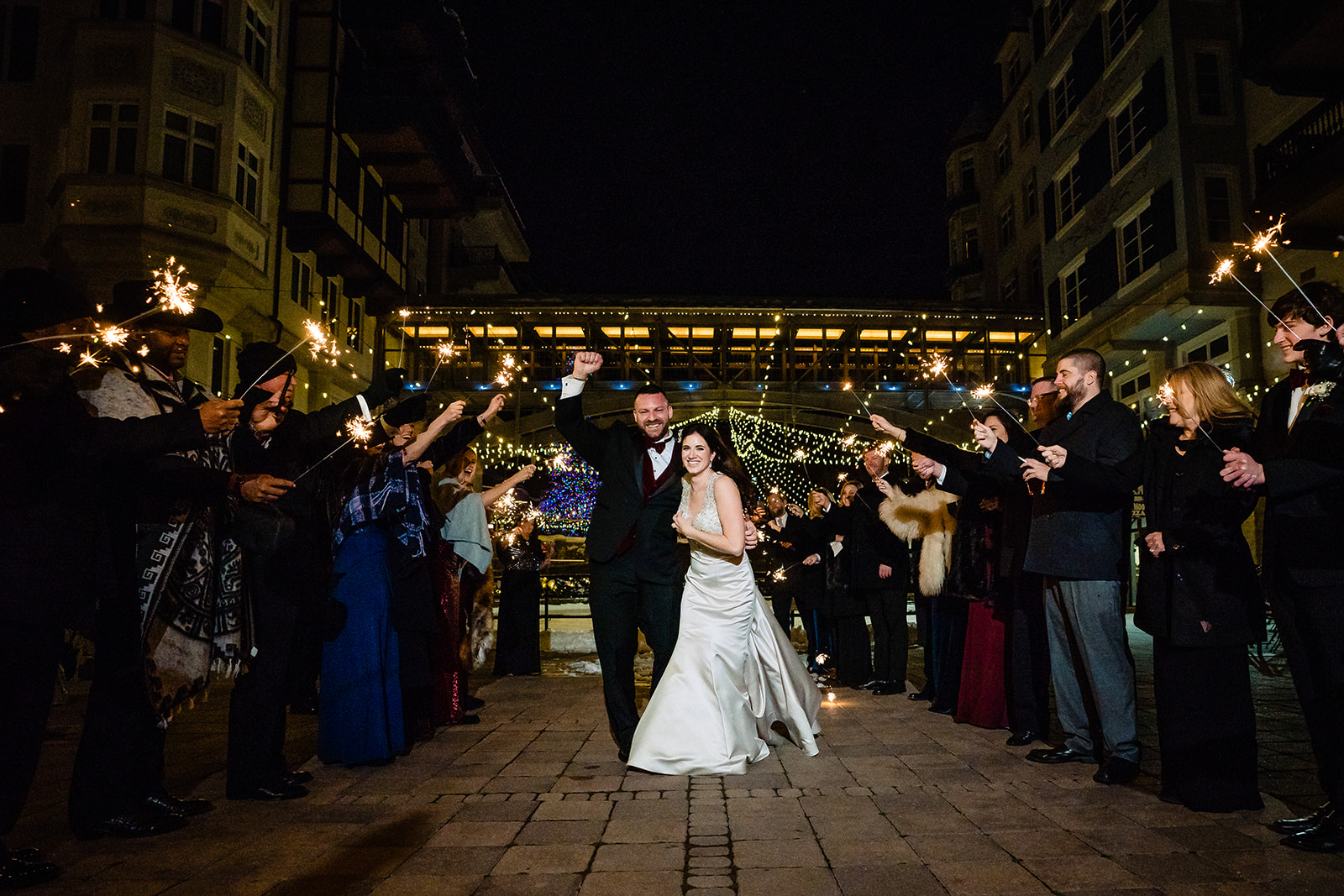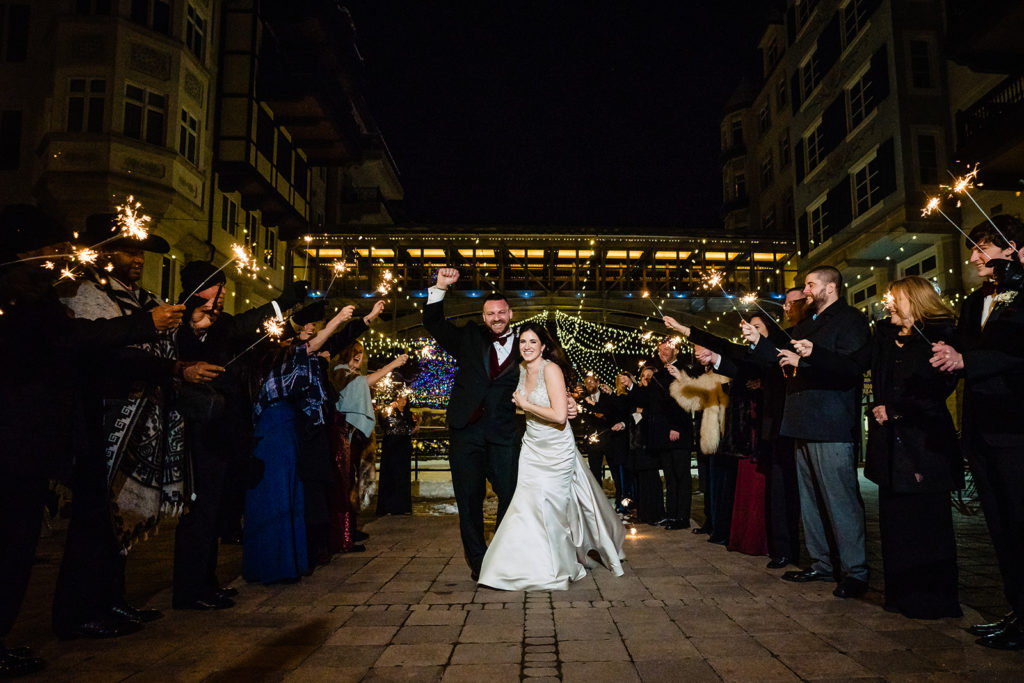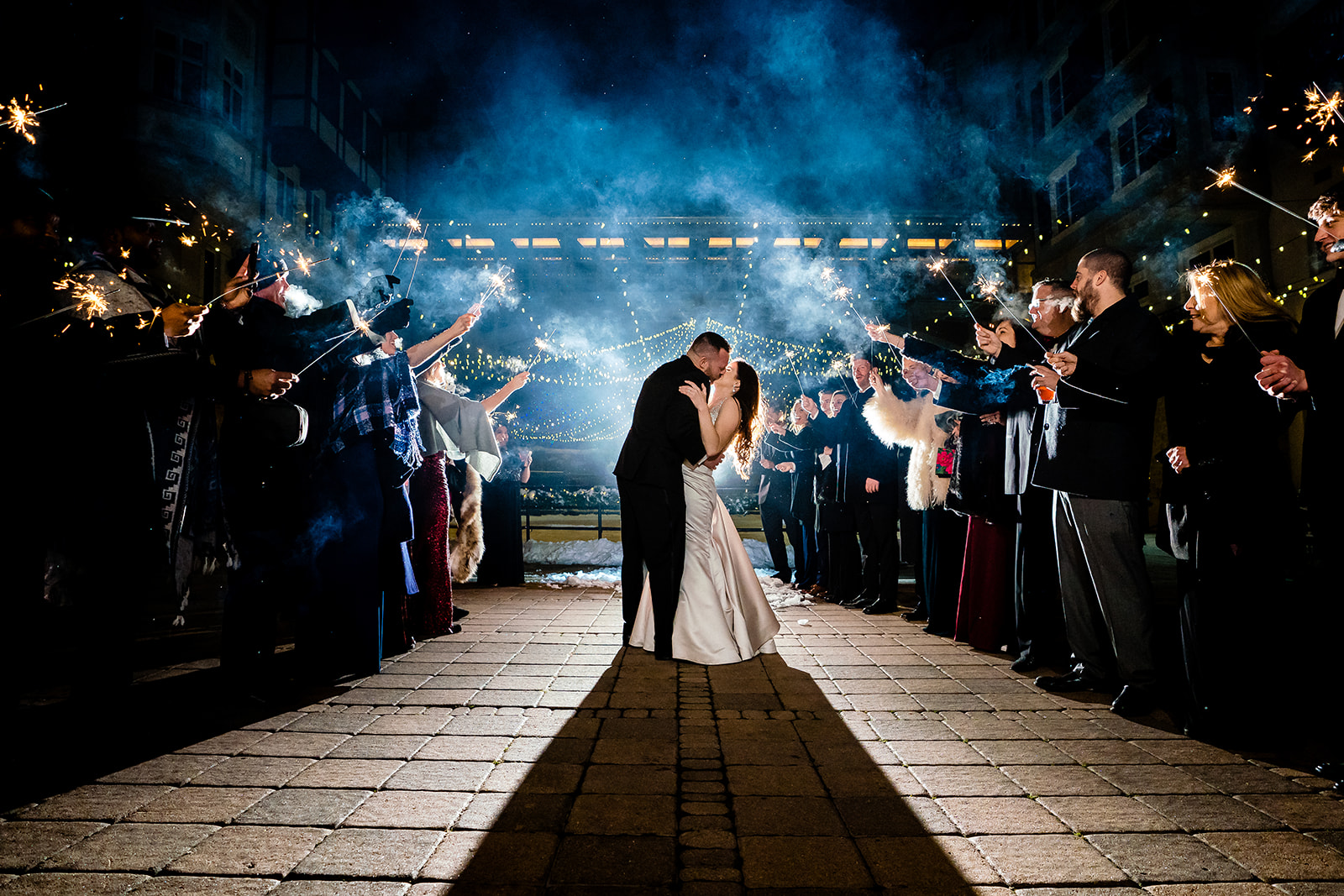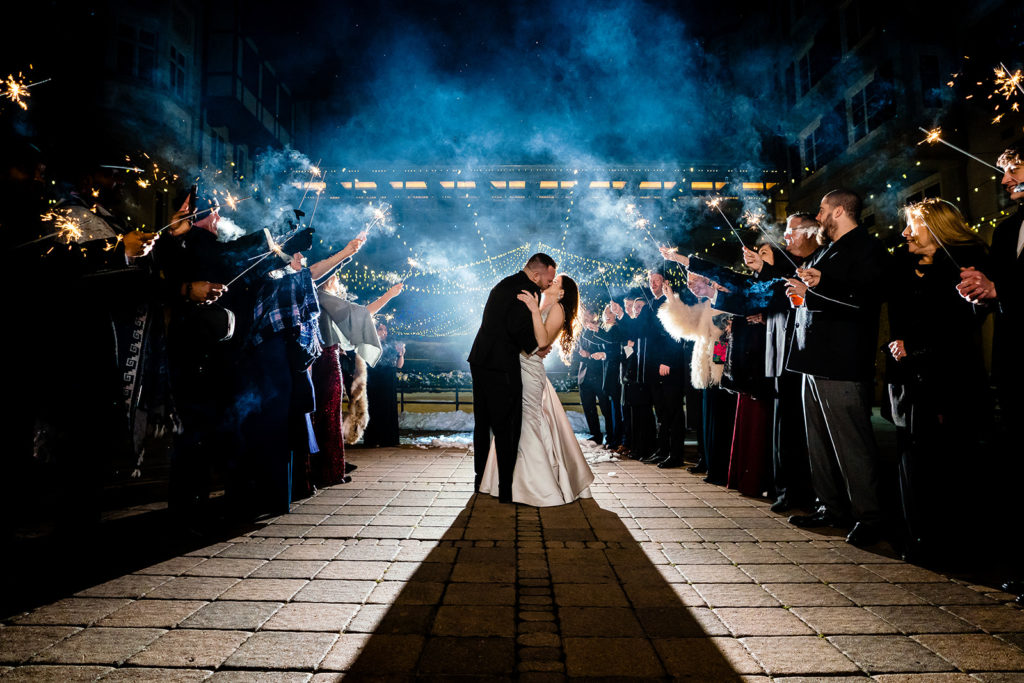 VENUE: The Arrabelle at Vail Square PLANNER: Party Girl Events FLORIST: A Secret Garden PHOTOGRAPHY: JM Gant Photography HAIR & MAKEUP: Weemala Wedding Hair & Makeup