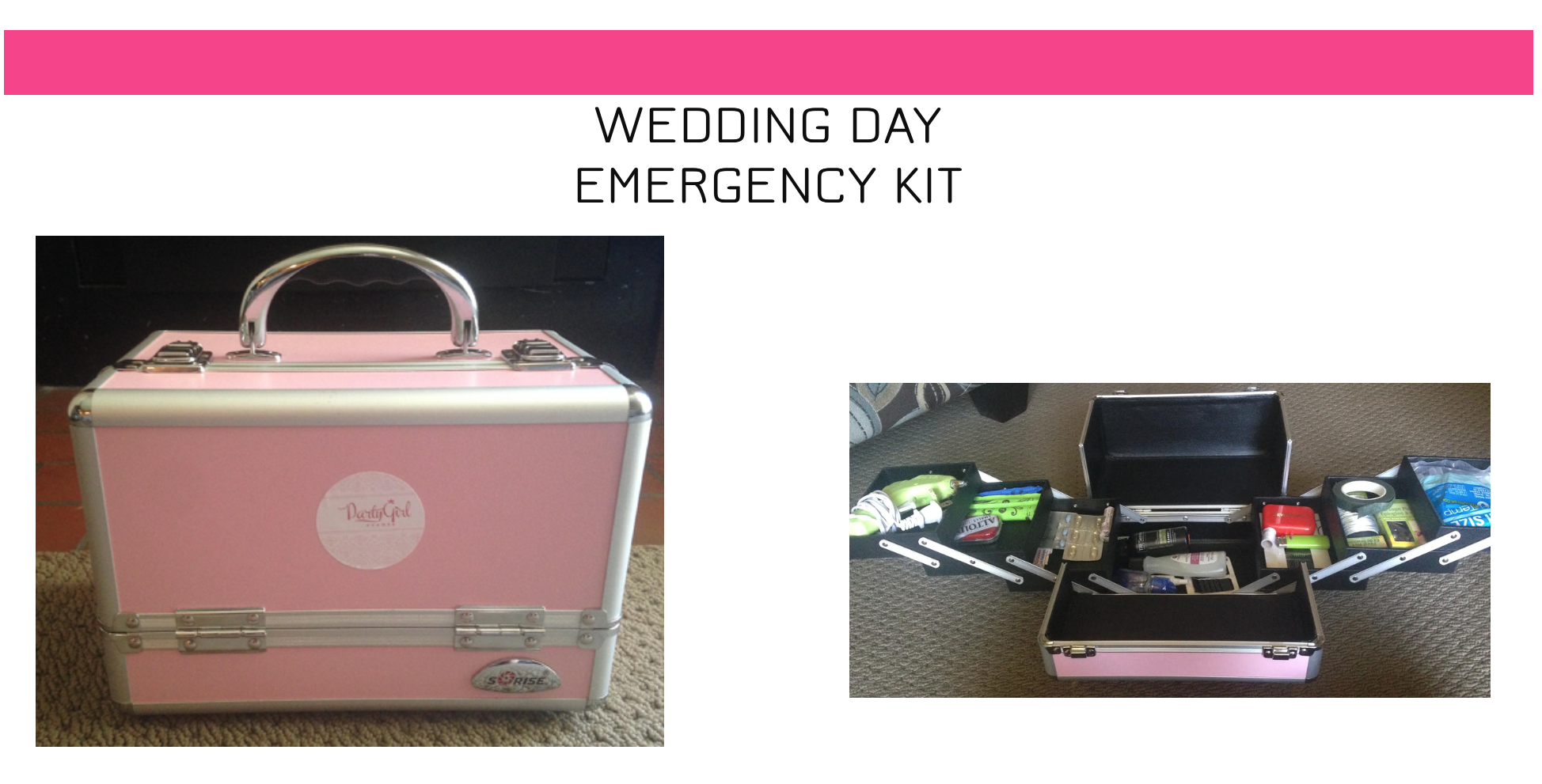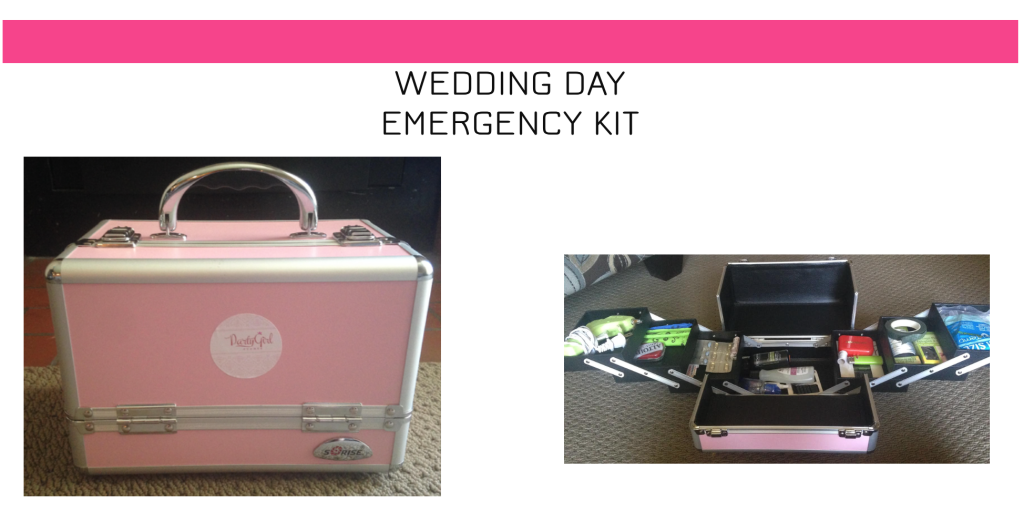 A wedding day emergency kit , AKA an Oh Sh*t kit, is a cute and fun idea for any bridesmaid or wedding planner to create for the bride!
When creating your kit remember to Make it Cute, Make it Light, and Make it Useful!  Eliminate items that may already be in the room where the bridal party is getting ready. Bring the kit to the ceremony too.  The hot glue gun,  floral pins, and Kleenex may come in handy there!
My kit is an adorable pink train case which I give to my Maid of Honors to keep track of.
Here's what's inside…