Kali and Ryan's engagement story was published! Click here to in on The Knot's How They Asked blog.
Ryan and Kali love to ski, but he wanted to do something unique and different for his proposal, so he decided on a snow shoeing! McCoy park at Beaver Creek has the best snow shoe trails, so that's where we did it. I mapped out the trail for Ryan, to make sure they wouldn't get lost.
As Ryan and Kali were snow shoeing, We were busy setting up the deck. I had the letters custom made because I needed free standing letters that were heavy enough not to blow over, but transportable, so I could take them on the chair lift in one trip. Balloon Bar did a wonderful job making them! They worked great!
As Kali and Ryan were approaching the engagement spot, Matt Lewis from The Union Band started to play Kali's favorite song " Head Over Boots," by Jon Pardi. He didn't know the song when we hired him, but he learned it, and performed it perfectly! Toni Axelrod, our photographer, was hiding in the trees!
Kali was so surprised when Ryan proposed! It was so sweet to see how excited she was, and how much she loved it!
Then they had a photo shoot with Toni! They're making snow angels!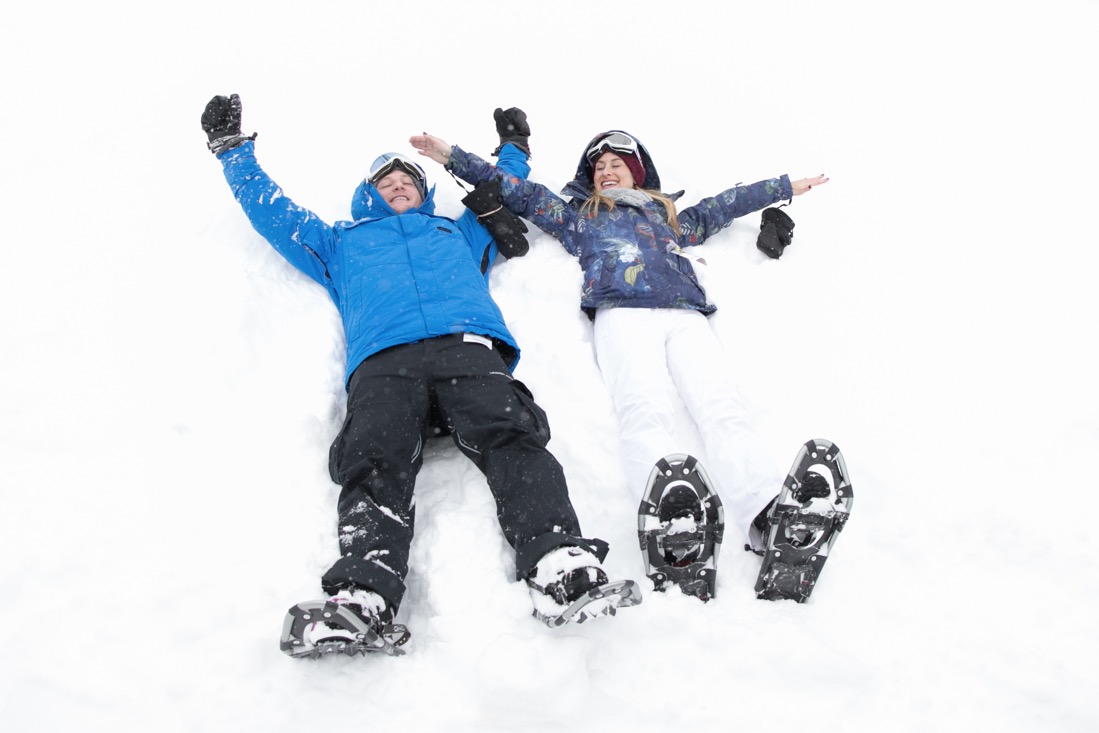 That night they had a special dinner at Splendido. They had custom menus, and Ryan surprised Kali with a bouquet of tulips. Her favorite flower.
While Kali and Ryan were at Splendido, I did their rose petal turndown with led candles and photos of the couple. Toni always prints a photo from the proposal that day. I love that she does that! Ryan told me one of Kali's favorite snacks are oreos, so I got big chocolate covered oreo pops instead of the usual foiled chocolates for the bed.
KIND WORDS FROM THE GROOM TO BE
Stephanie is a phenomenal proposal planner. From our initial conversation months before the proposal, to minutes before I got down on one knee, Stephanie's energy and enthusiasm for her work was apparent. She is professional, always available and went above and beyond when 'researching' ideas and places for the perfect proposal. I would recommend her services to anyone in the Vail/Beaver Creek area looking to plan a memorable proposal, especially if you are not from the area and want the proposal to be a surprise.
PLANNING: Party Girl Events LOCATION: Beaver Creek PHOTOGRAPHY: Toni Axelrod Studios PROPOSAL DECOR: Balloon Bar MUSIC: Matt Lewis RESTAURANT: Splendido BOUQUET: Sweet Pea Designs HOTEL: The Pines