My favorite thing about engagement season in Beaver Creek and Vail is planning proposals! When Chris called us to help with his proposal to his girlfriend, Kristen, he told me she was really feeling the Christmas Spirit. They were staying at The Ritz-Carlton, Bachelor Gulch and they happened to be having their annual tree lighting celebration, so I thought it would be the perfect place for the proposal!
I initially wanted to have a "Will you Marry Me" Gobo light outside, but The Ritz said we couldn't do that, so my next idea was to get a custom sign made that said "Will You Marry Me Kristen" in Christmas lights. I didn't want a random person holding it, so we decided Santa would do it. I didn't want to hire just any Santa since he would be in the couple's engagement photos, so I found the best Santa ever, Santa Doug! At the exact time of the tree lighting Chris got down on one knee and Santa came out with the sign!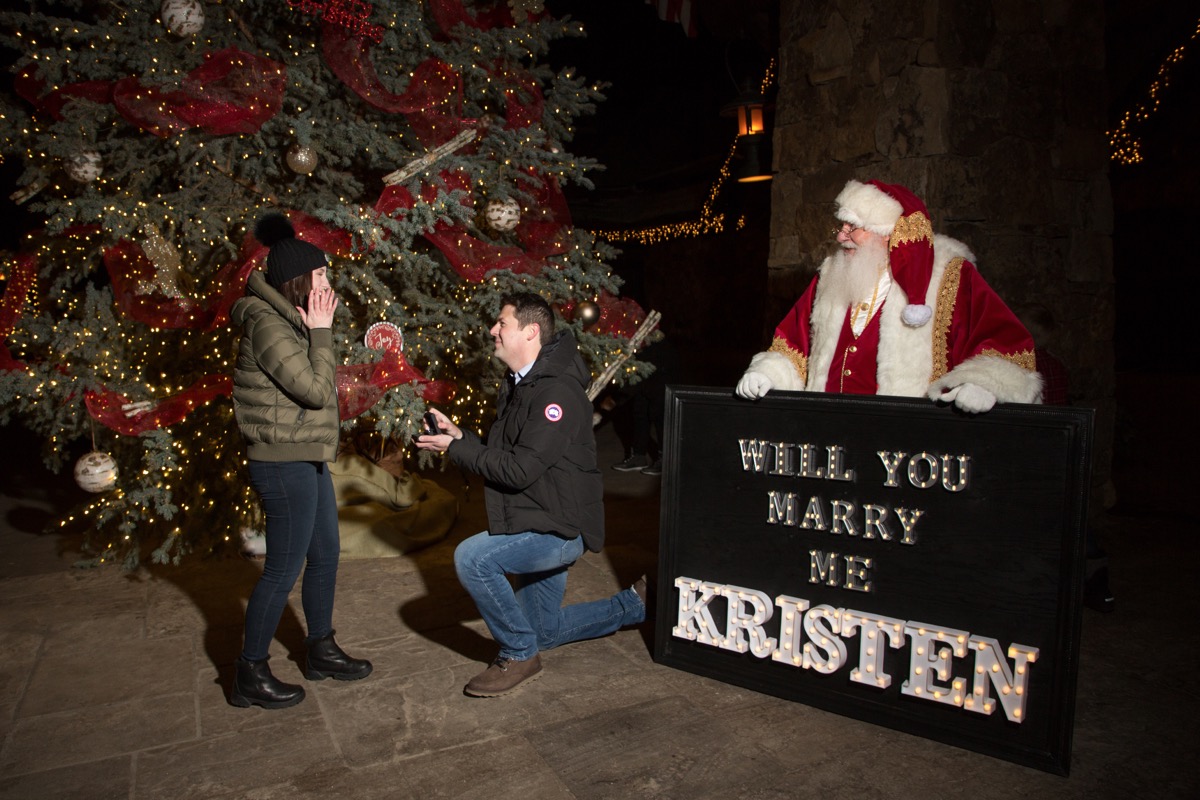 After the proposal Chris surprised Kristen with a beautiful bouquet, and a special dinner at her favorite Vail restaurant, Juniper. They had personalized menus, and a table decorated with rose petals, candles, and champagne flutes that said " Future Mrs. Mahfouz" and "Mr. Mahfouz."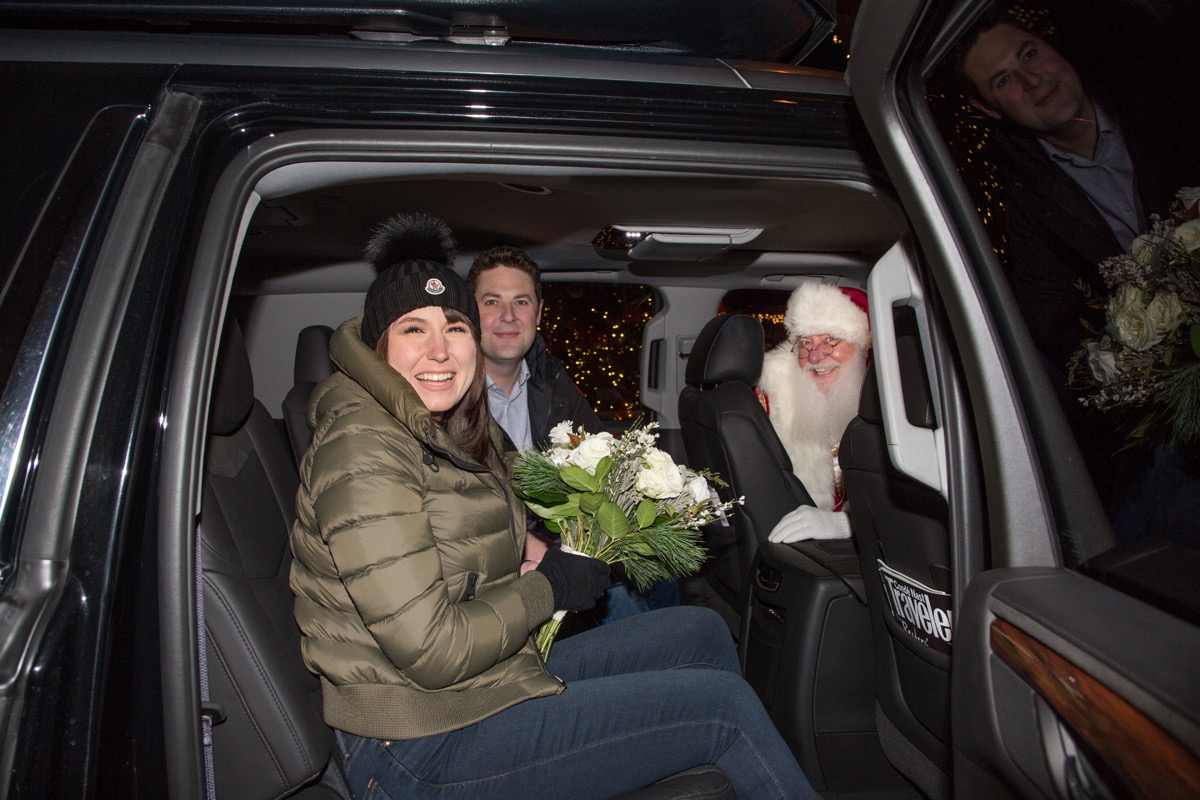 While they were at dinner, we did a rose petal turndown with monogrammed pillow cases, christmas lights, and photos of the couple.
PLANNING: Party Girl Events PHOTOGRAPHY: Toni Axelrod Studios FLORIST: Sweet Pea Designs RESTAURANT: Juniper SANTA: Santa Doug DETAILS: AEM Embroidery DETAILS: Balloon Bar