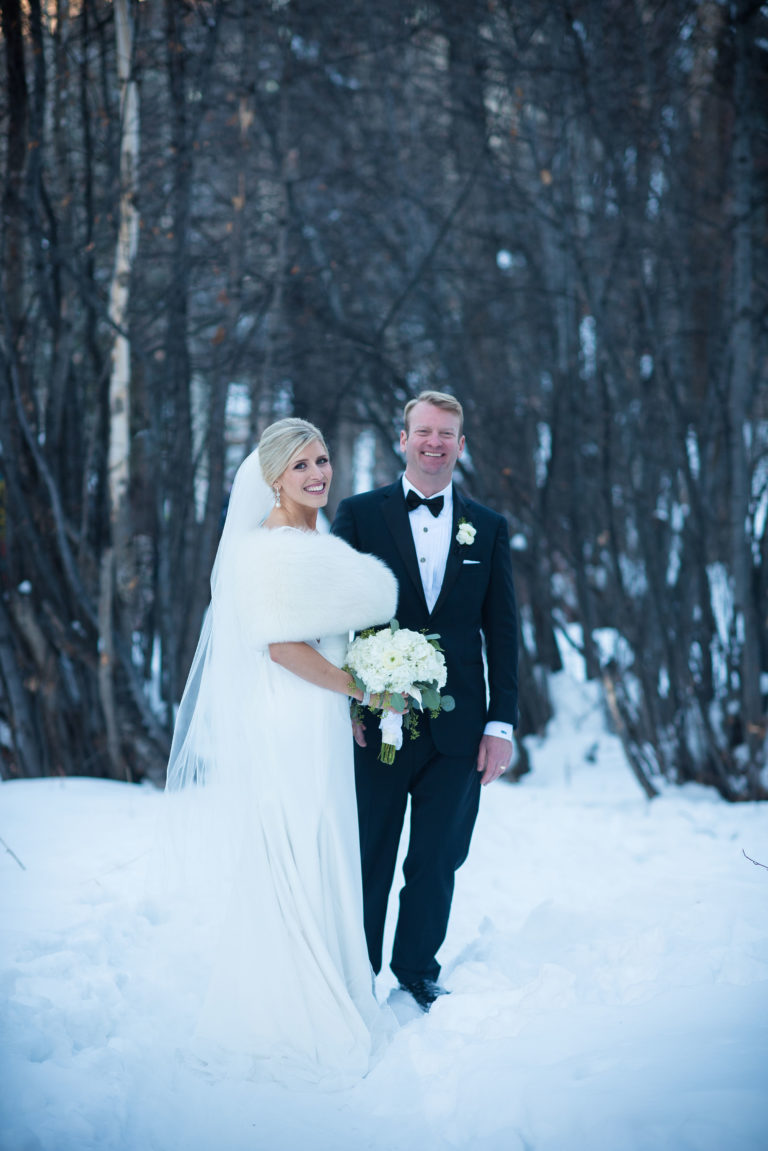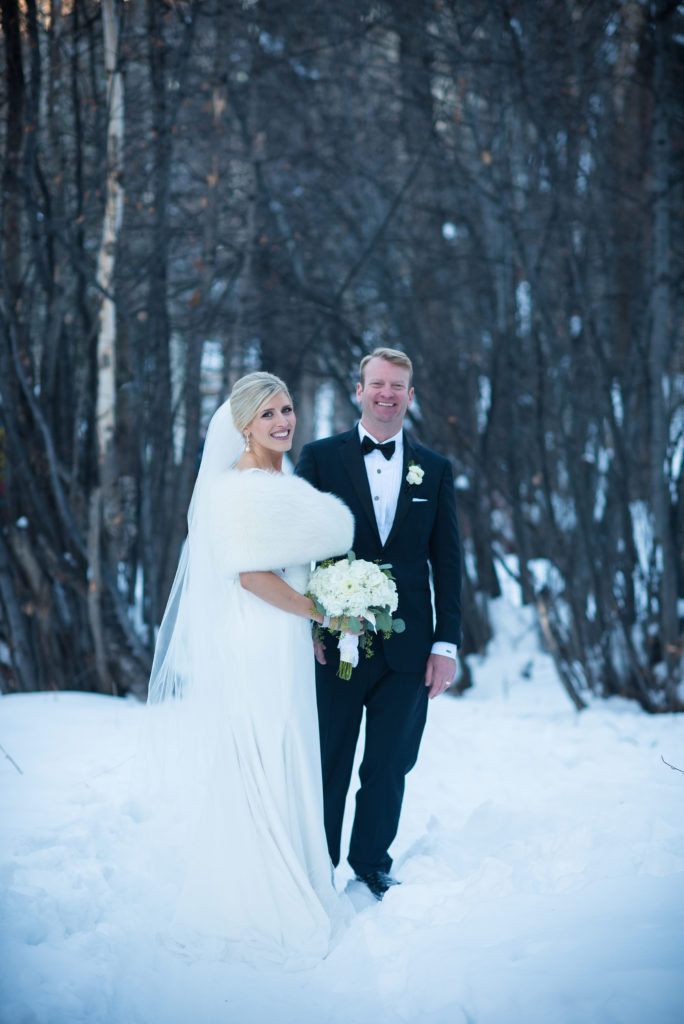 PLANNING: Party Girl Events PHOTOGRAPHY: Nate and Jenny Weddings VIDEOGRAPHY: Colorado Wedding Productions Hair & Makeup: Kacee Picot FLORALS: Fancy Pansy OFFICIANT: Pastor Tim Wilbanks CEREMONY: The Beaver Creek Chapel RECEPTION: Splendido at The Chateau BAND: The Diamond Empire Band LOCATION: Beaver Creek
Getting Ready at The Park Hyatt, Beaver Creek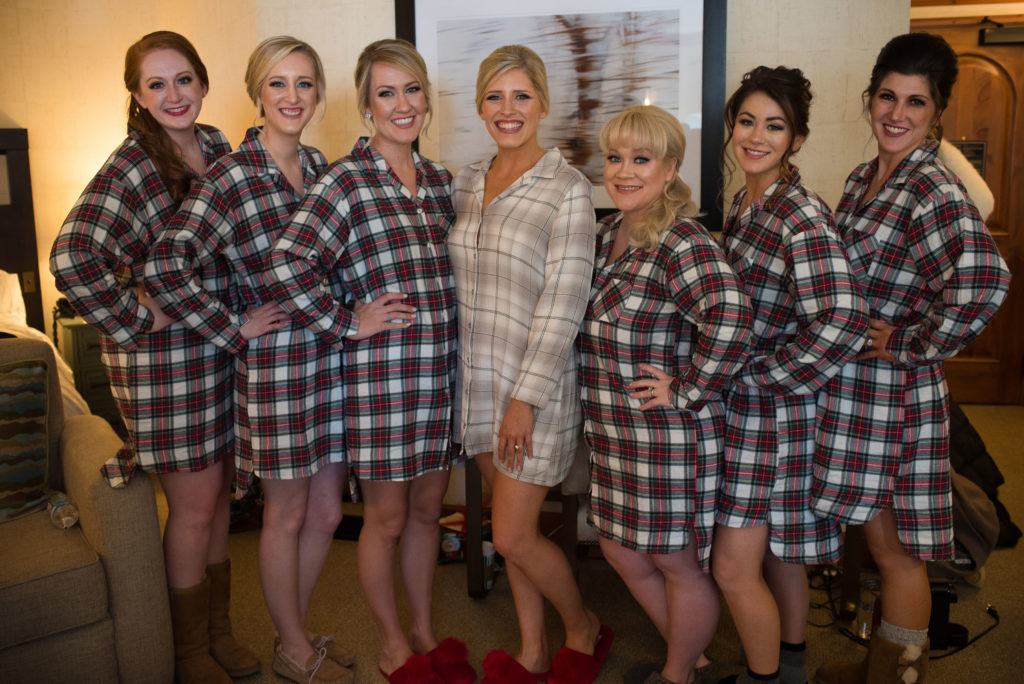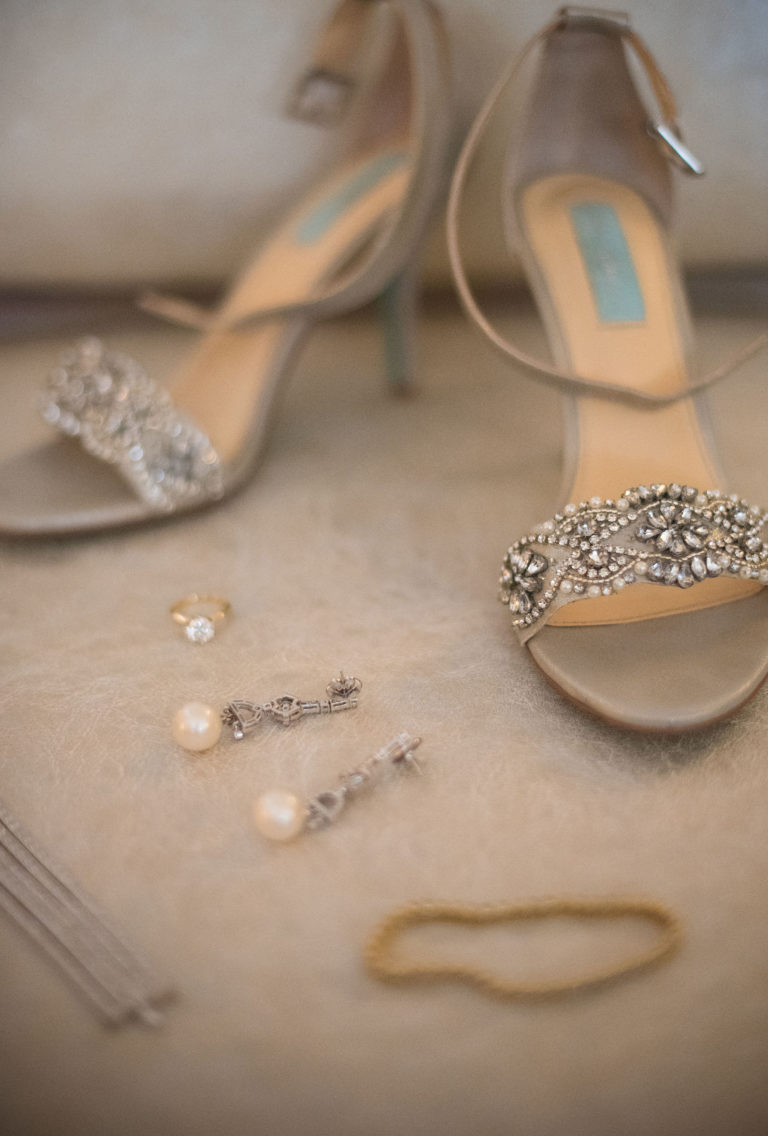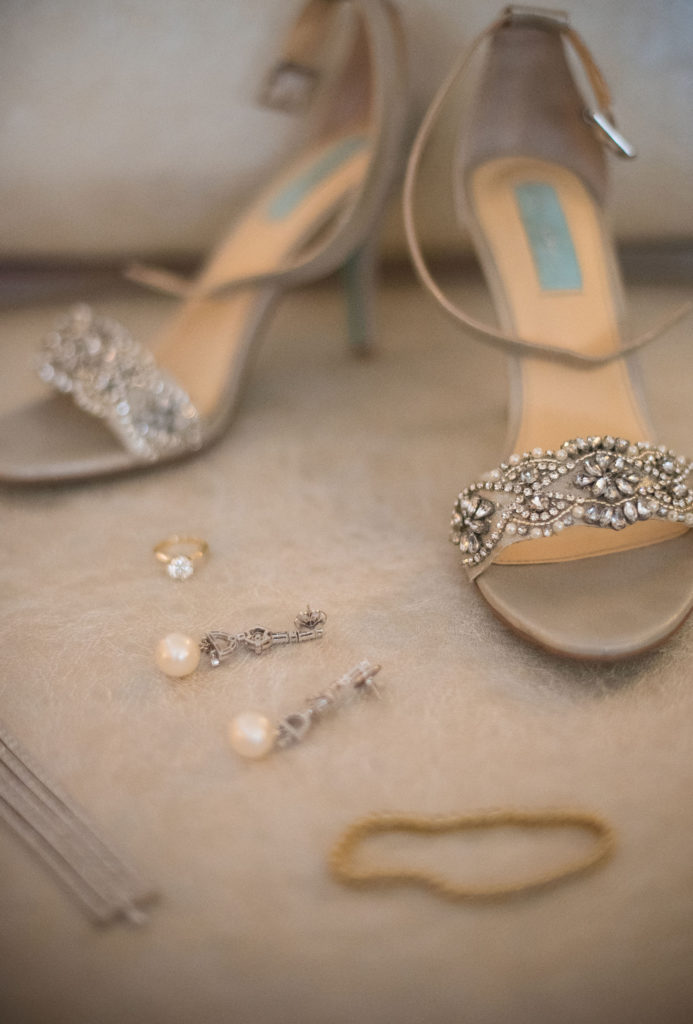 Meredith's dress looked pretty hanging from the chandelier. I had to sign a waiver in order to climb up the ladder, which I thought was kinda of funny!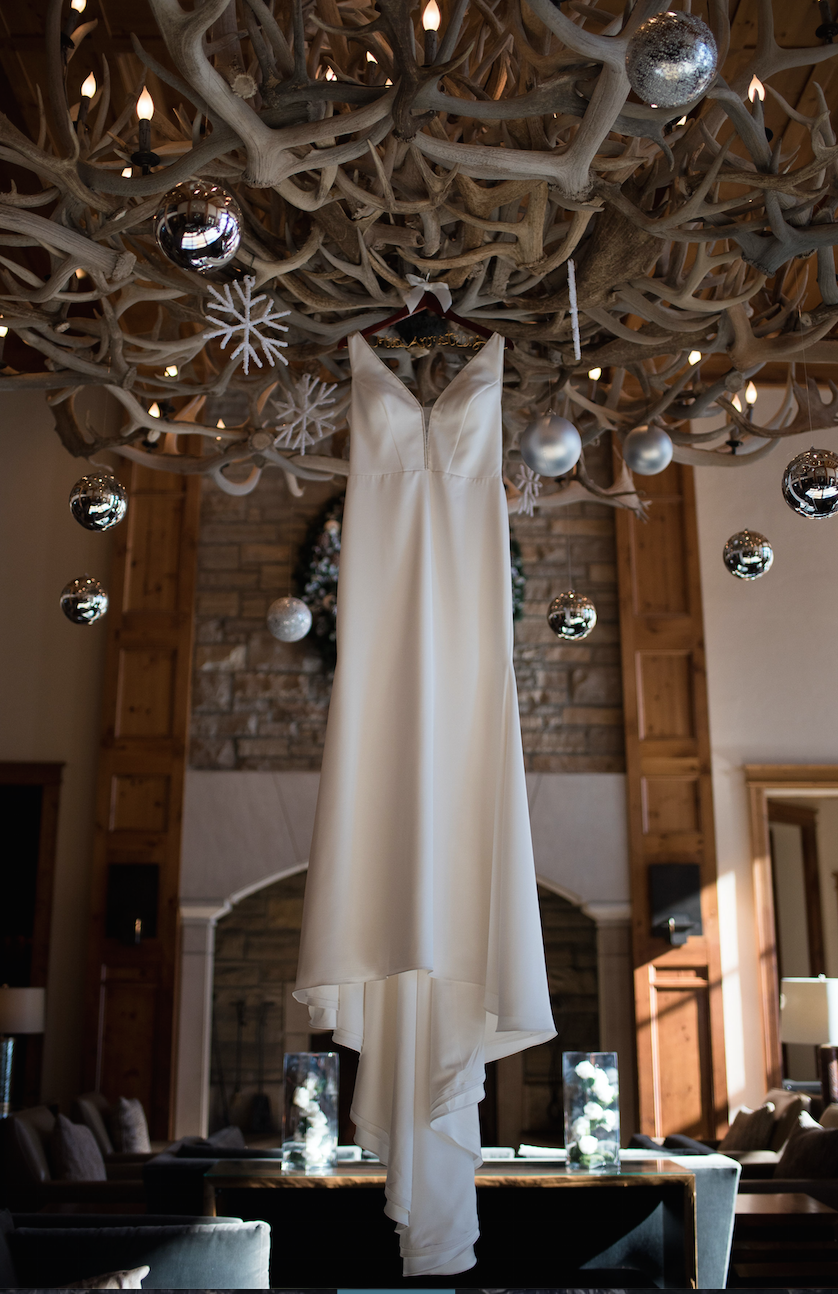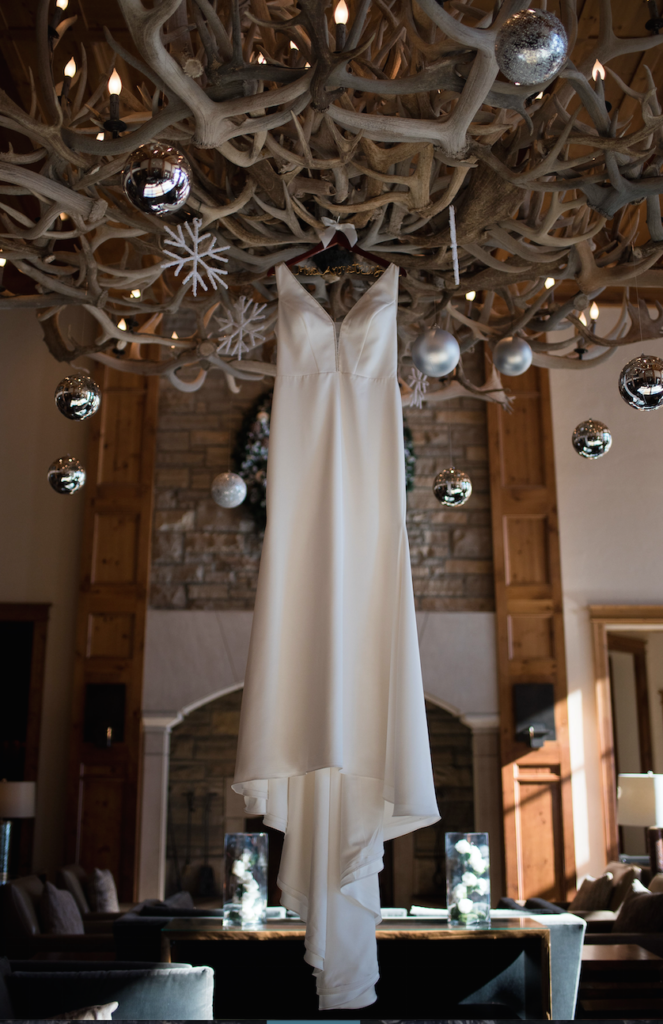 Father Daughter First Look
Almost time for the ceremony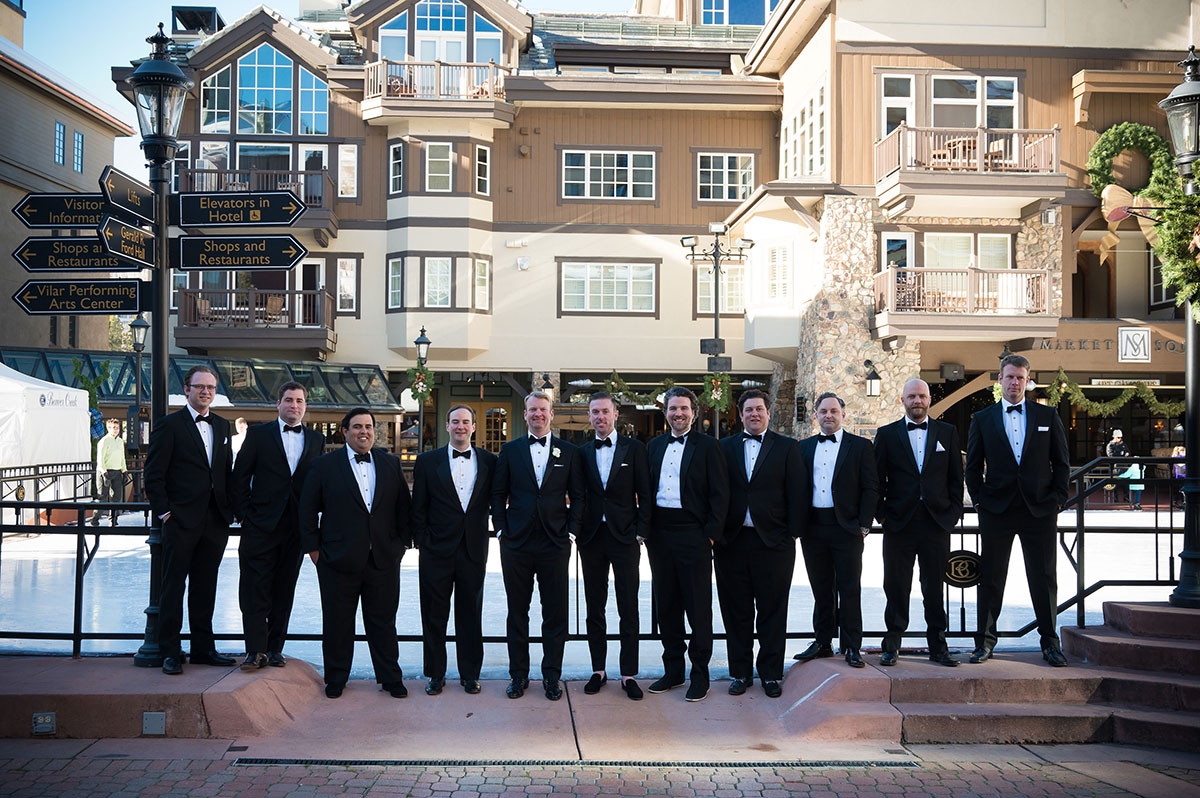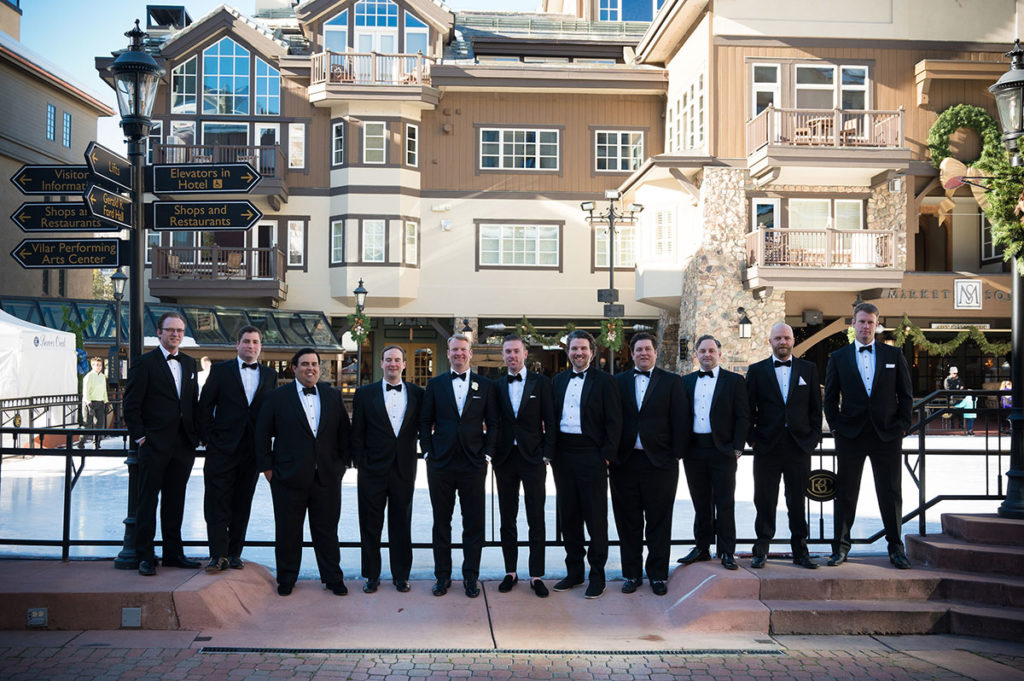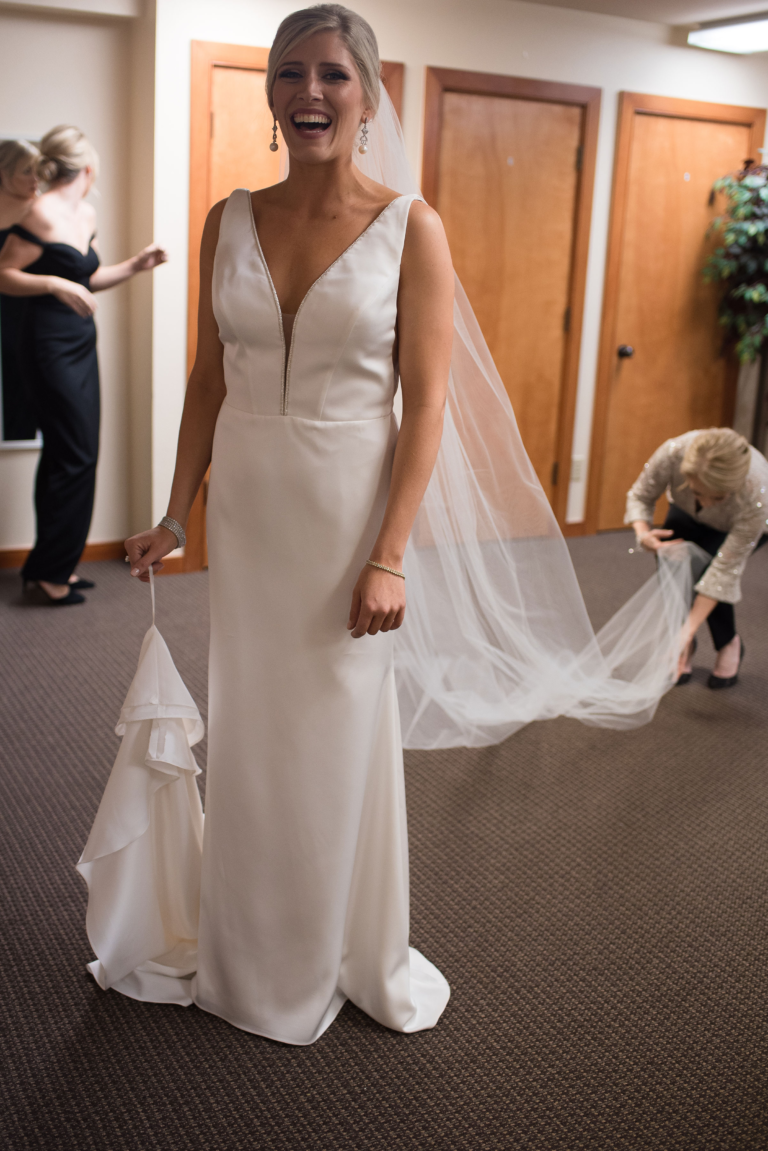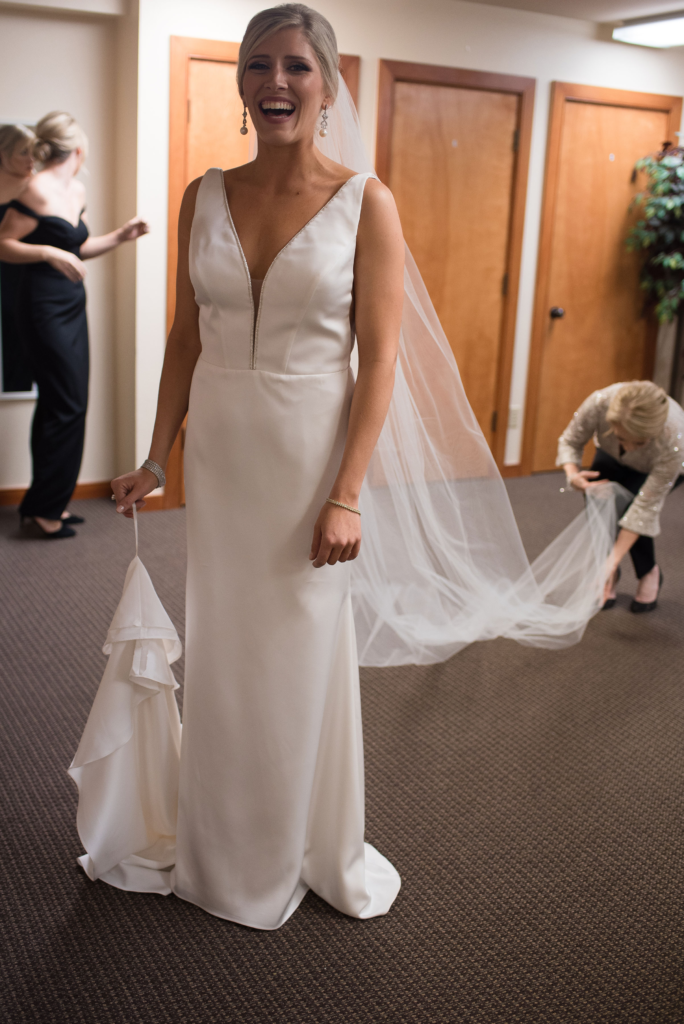 The Ceremony was at The Beaver Creek Chapel. Meredith's youth pastor, Kelly Frazier, and Pastor Tim Wilbanks were the co officiants. Pastor Tim always crushes it, and to have Kelly there, someone who knows the couple so well, made the ceremony personal, and even more special.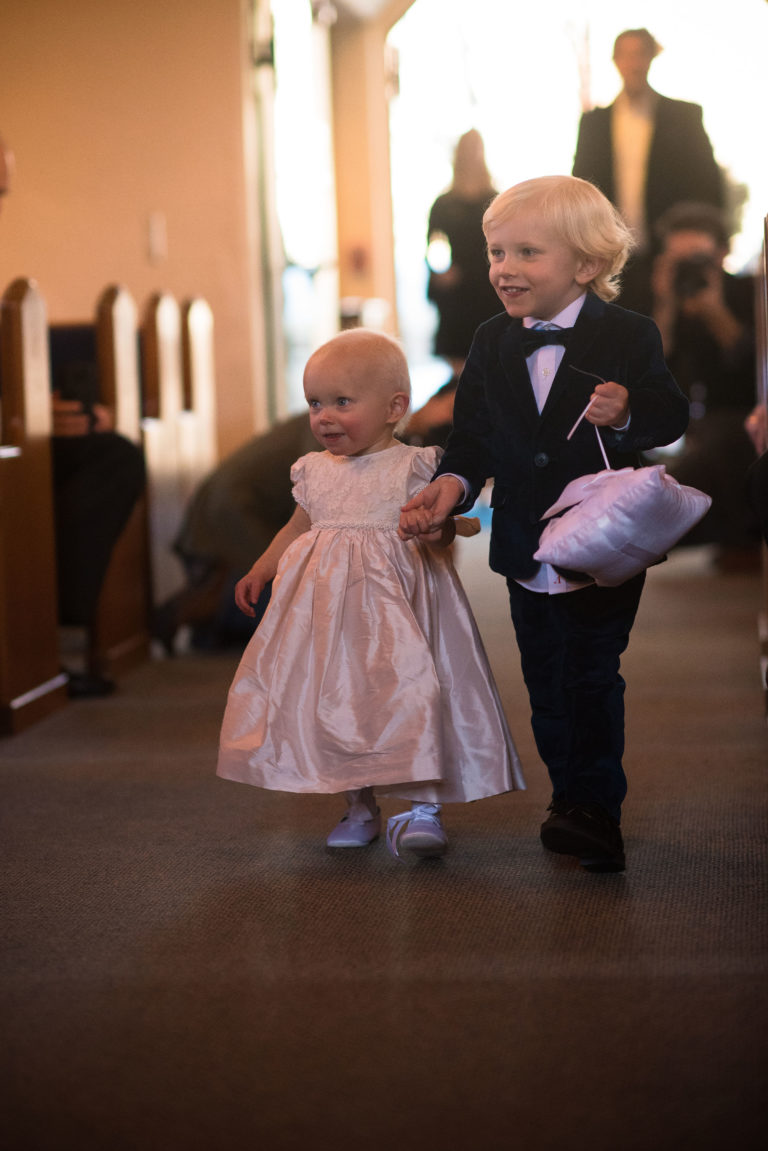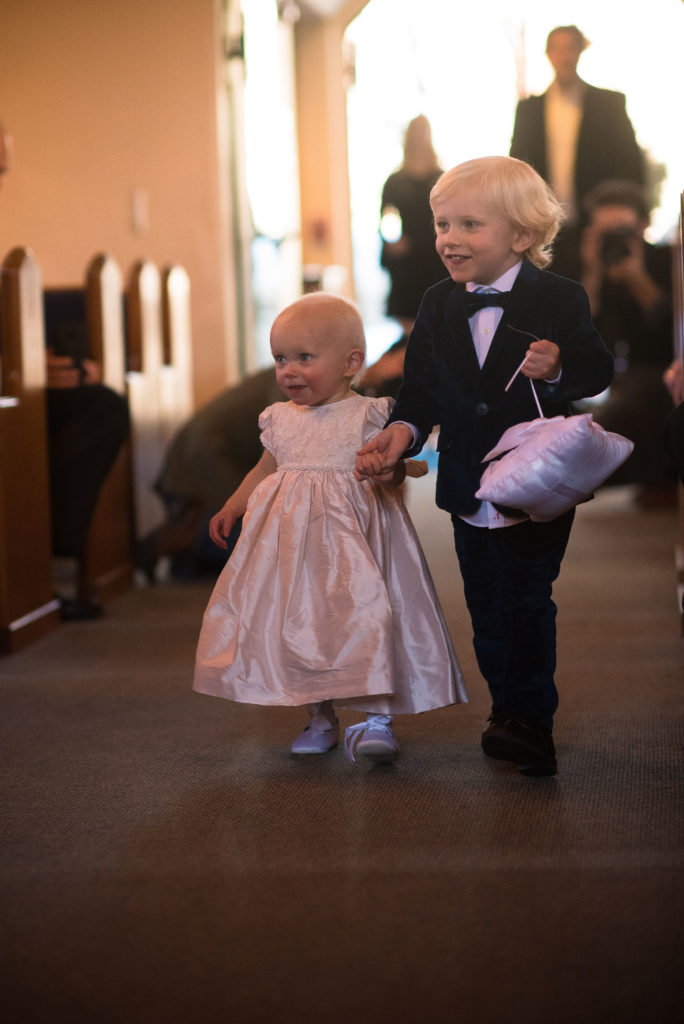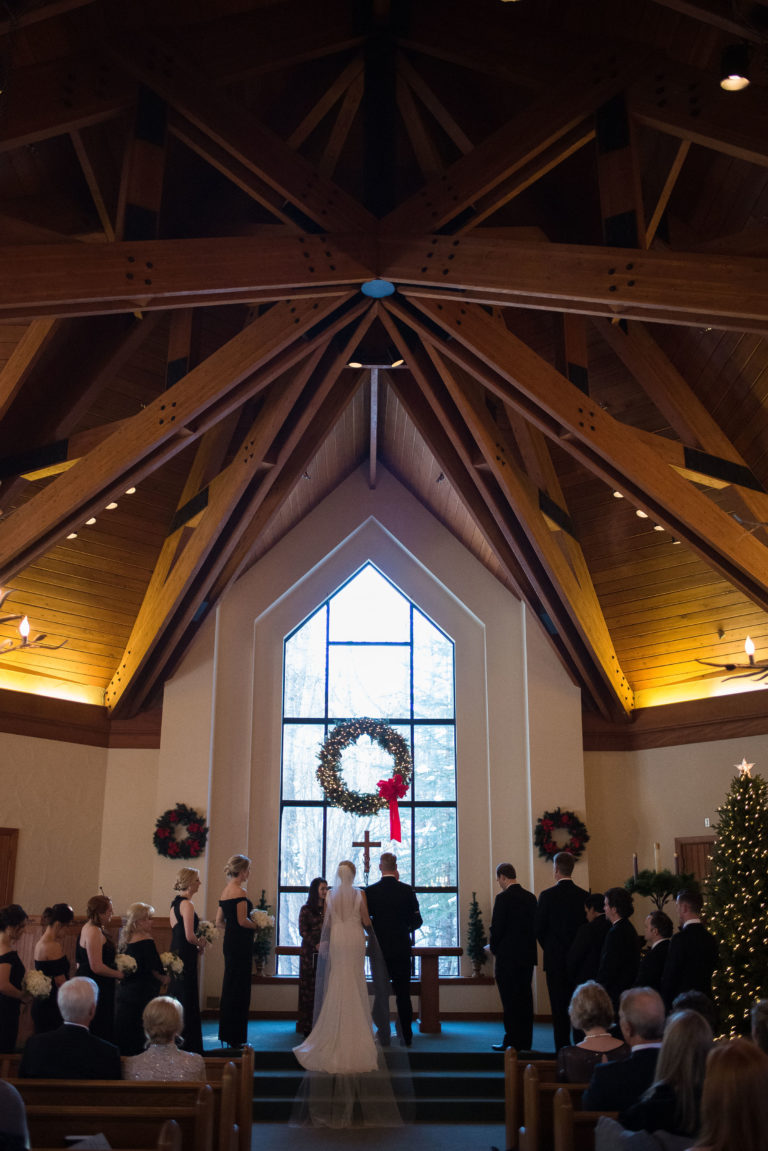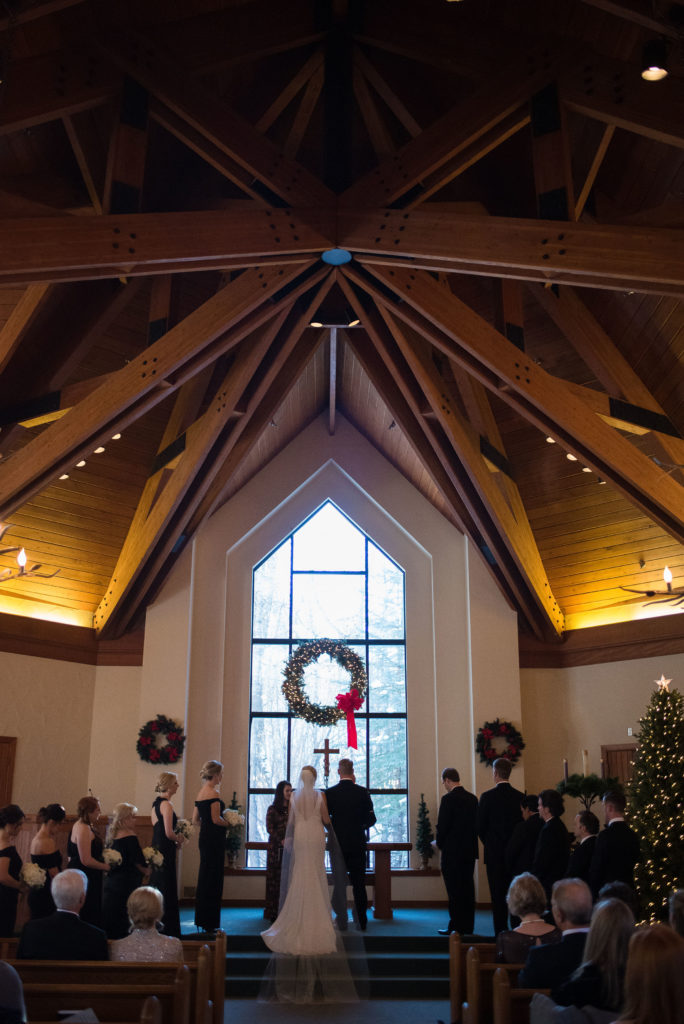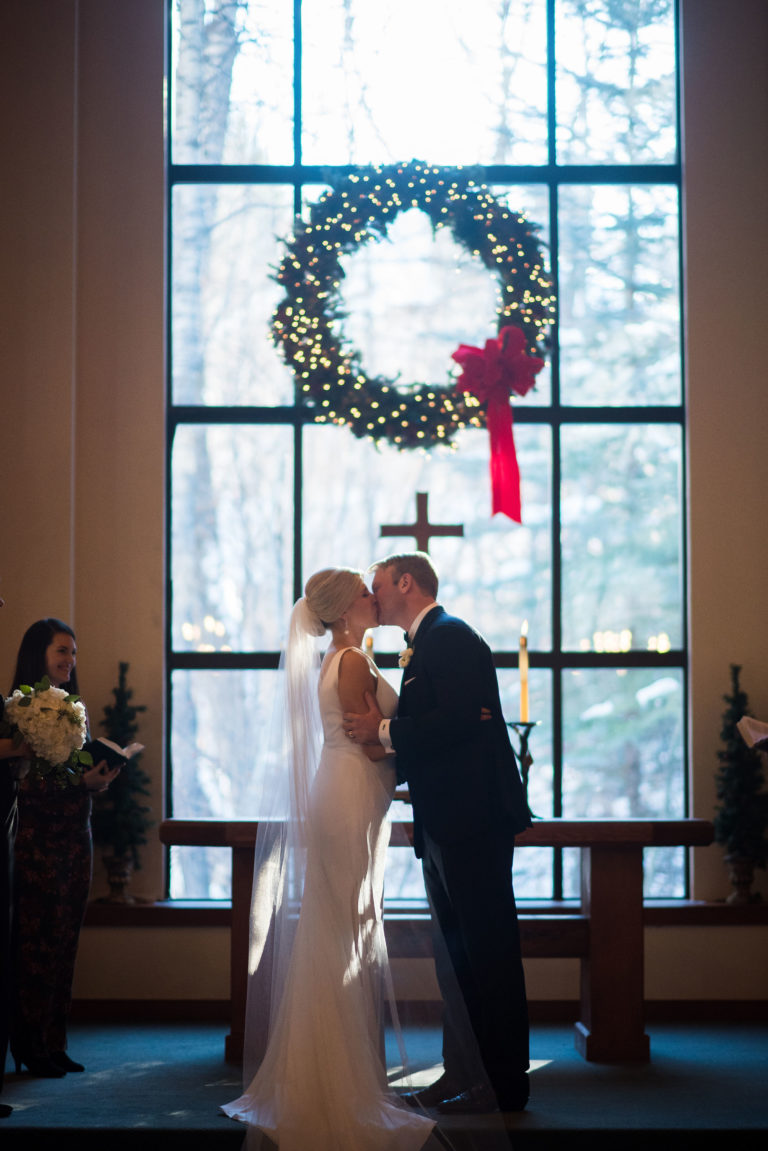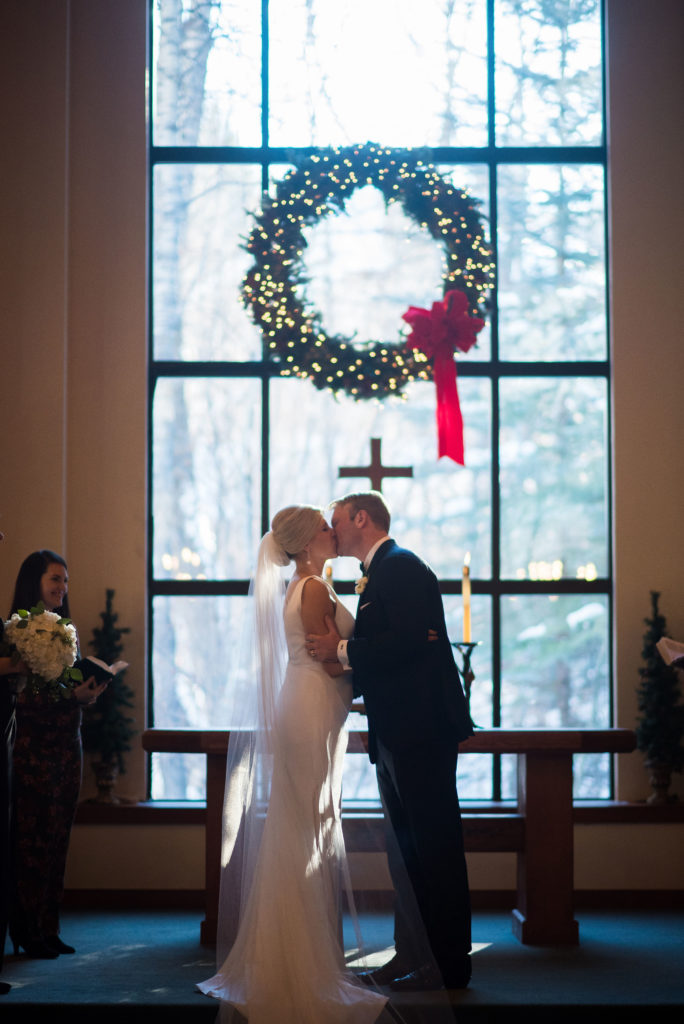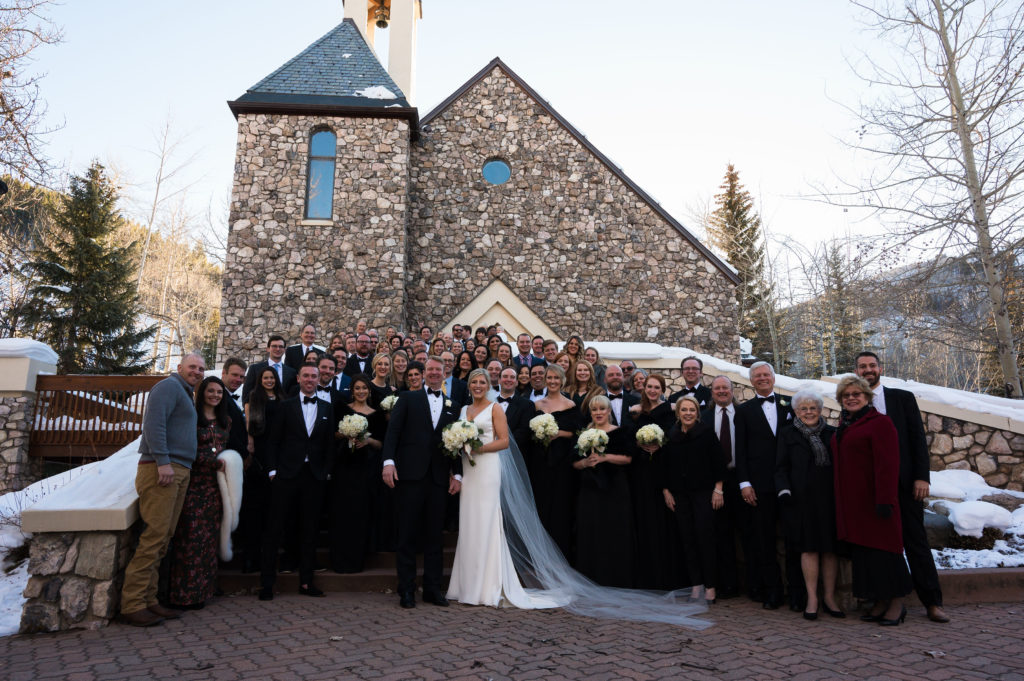 The black dresses and fur wraps looked so chic!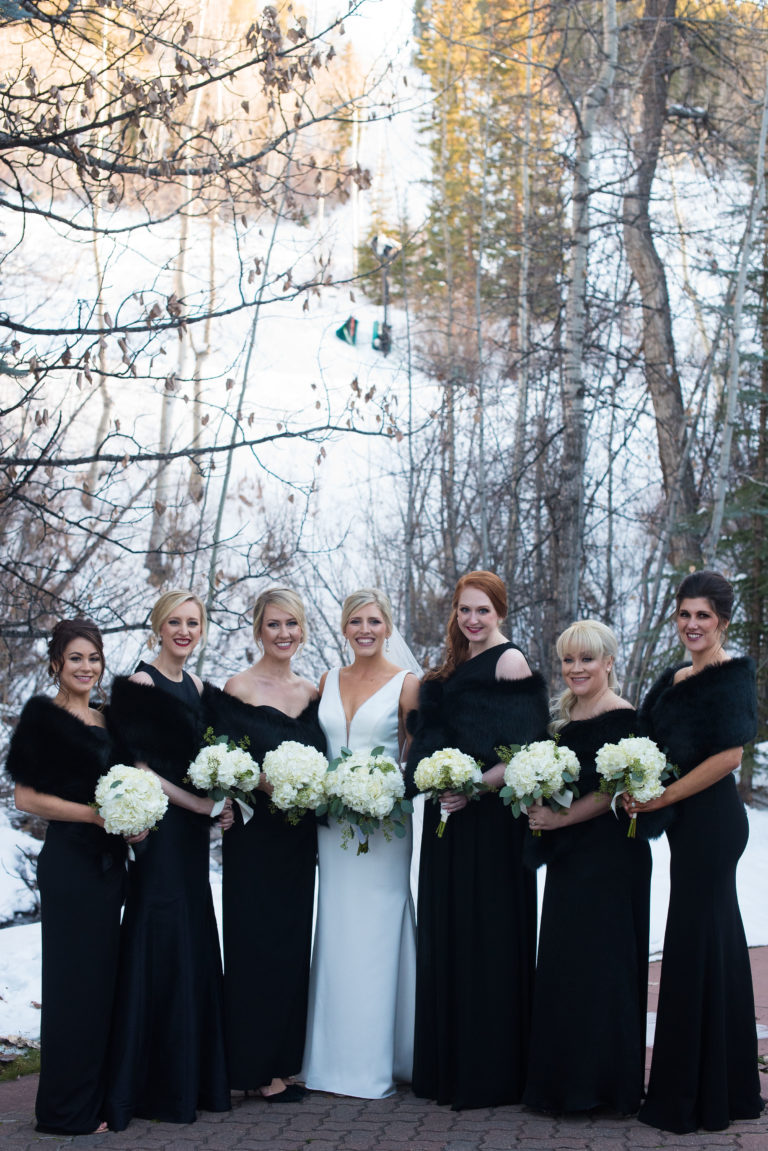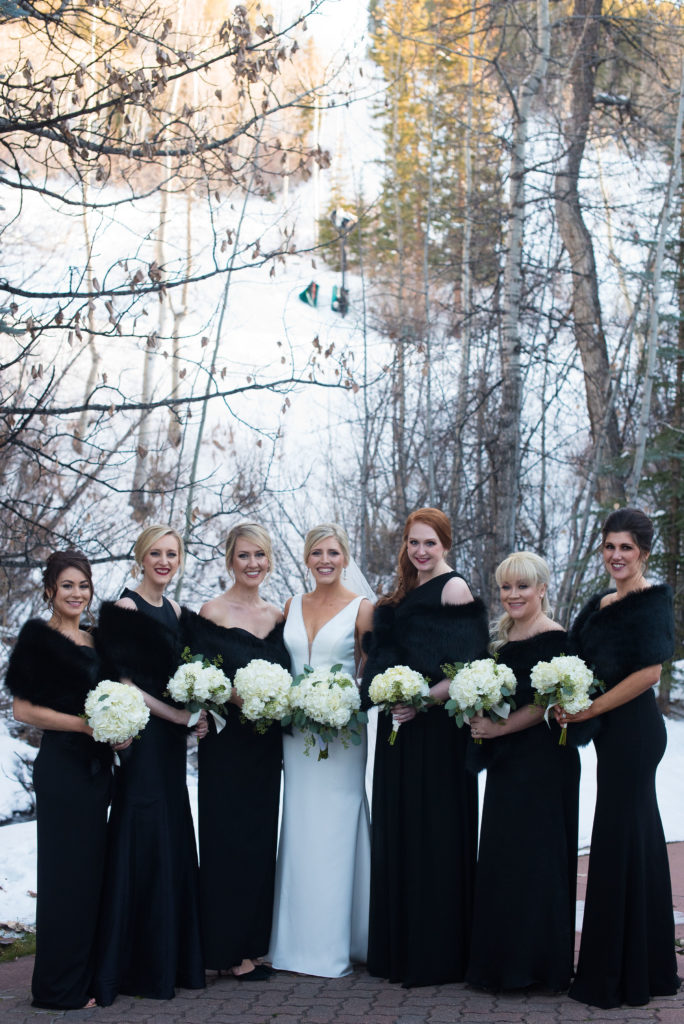 I'm not sure what they're doing in this photo.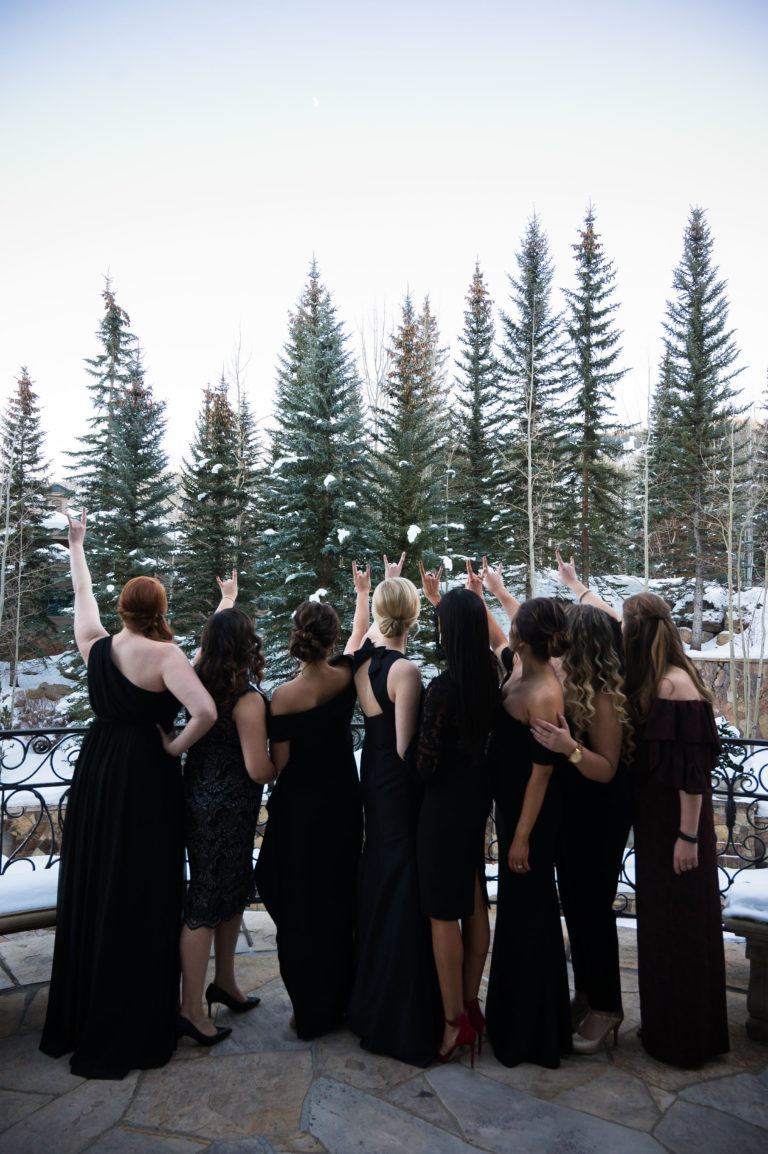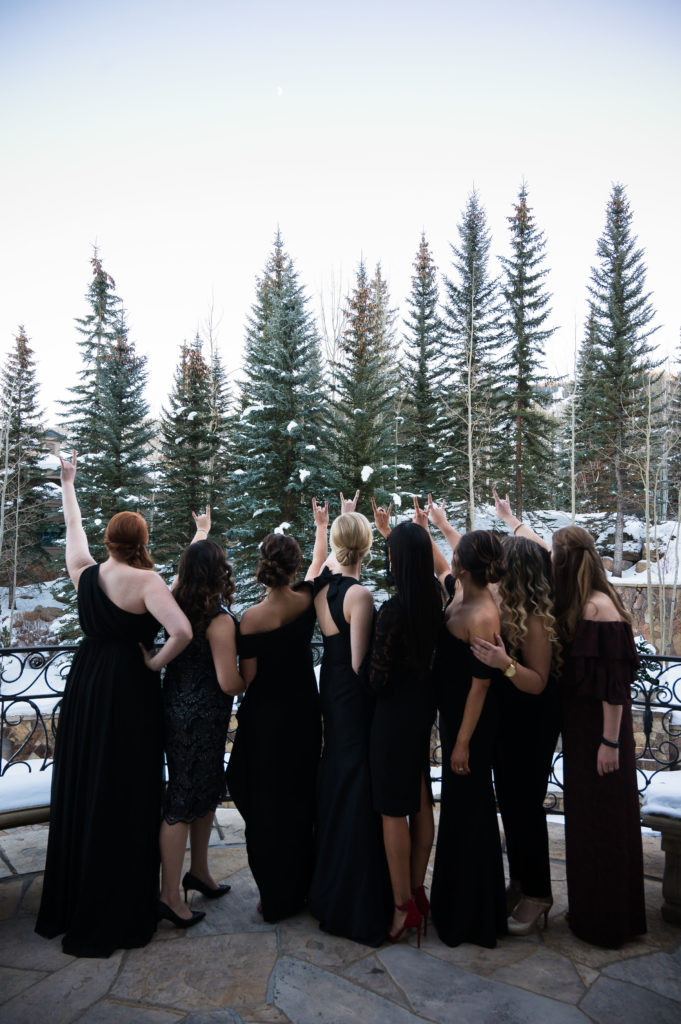 Meredith and her Mom, Marsha.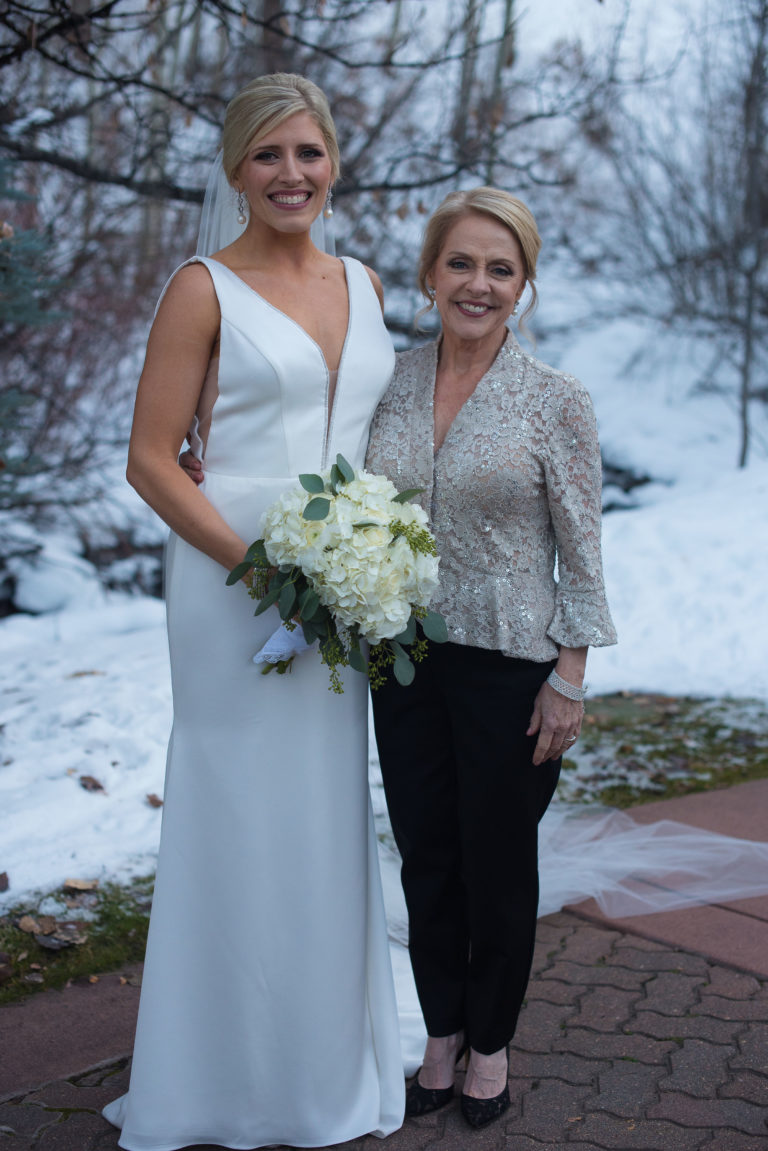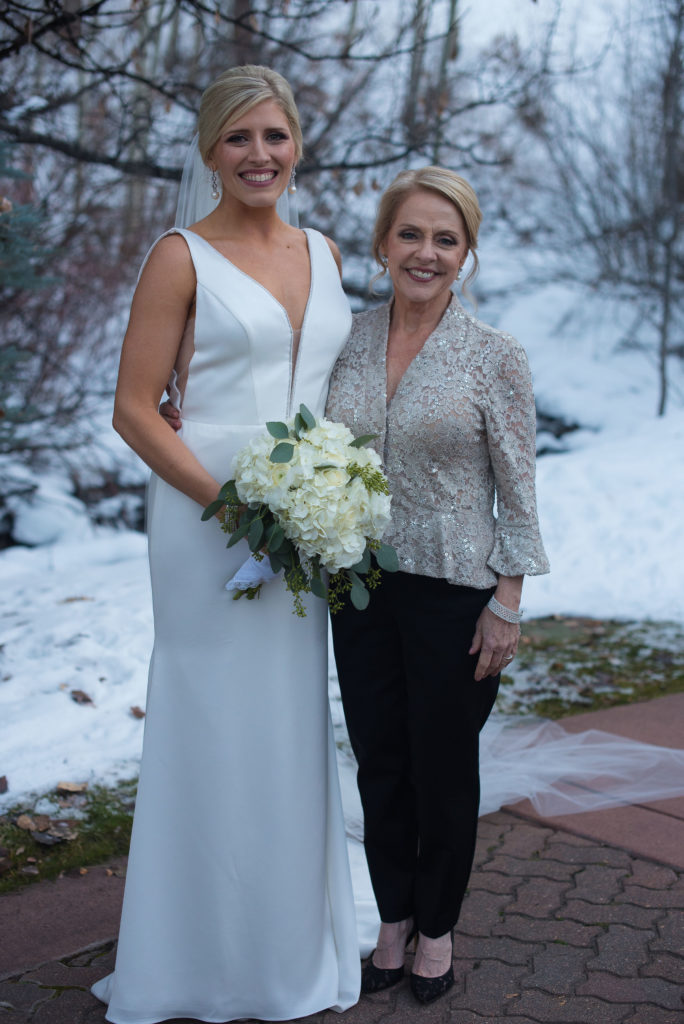 Cozy cocktail hour at Splendido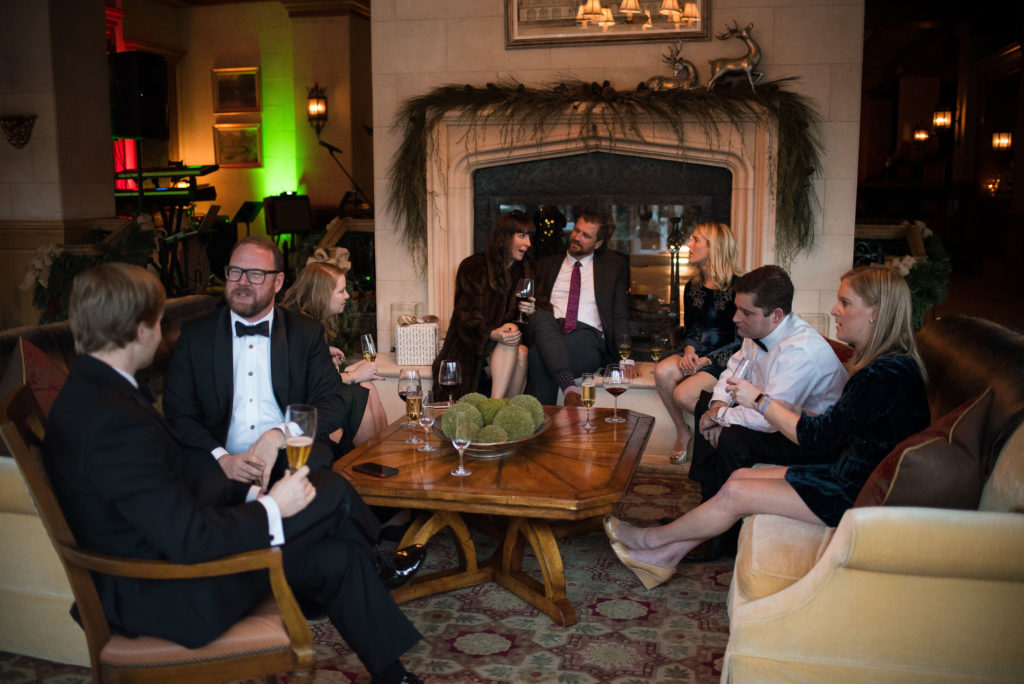 The florals were done by Fancy Pansy. The simple hydrangea and ranunculus bouquets were classic and elegant, and I really appreciated the simple centerpieces. Splendido is already a gorgeous restaurant, and it was decorated for the holidays. A little greenery and candles on the tables were all we needed! Everything looked so beautiful!
Splendido's Pastry Chef, Sebastian, makes wonderful cakes, and the buttercream design with the monogram looked really pretty! Meredith definitely did not want any fondant on her cake, and I don't think anyone missed it!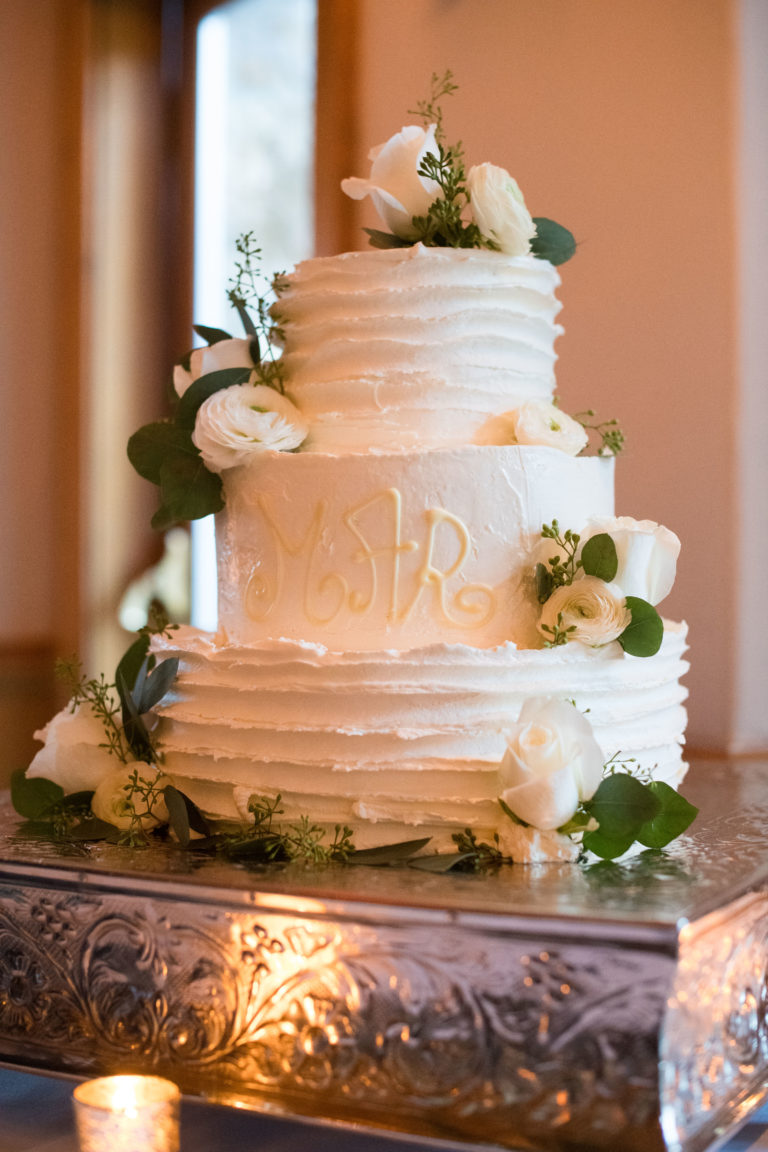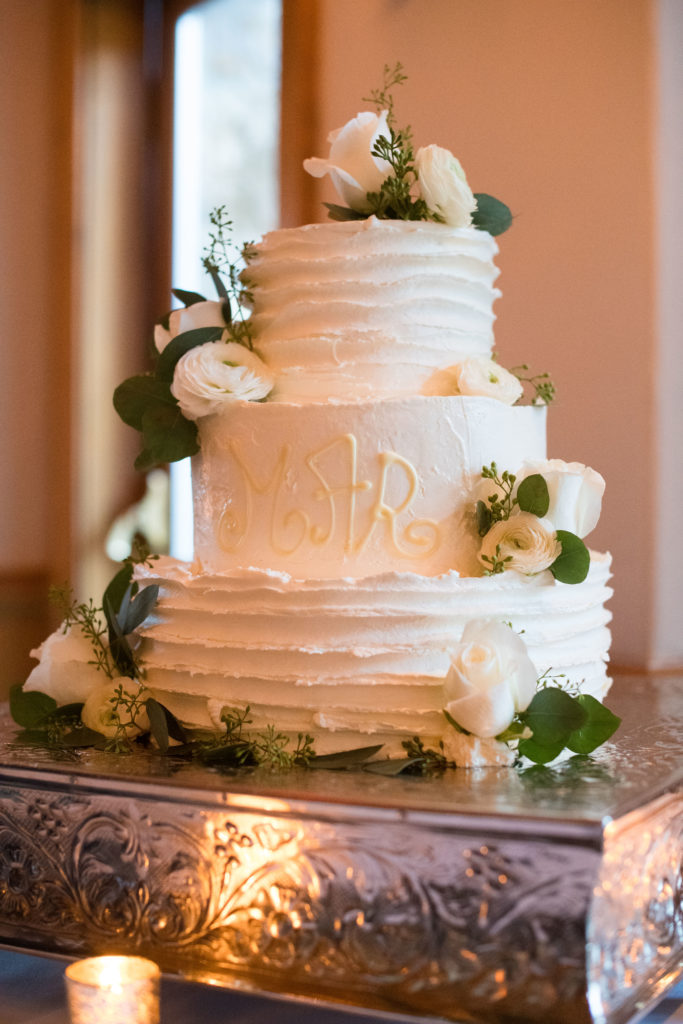 First dance to kick off the dance party. We had The Diamond Empire Band, and they were amazing as usual.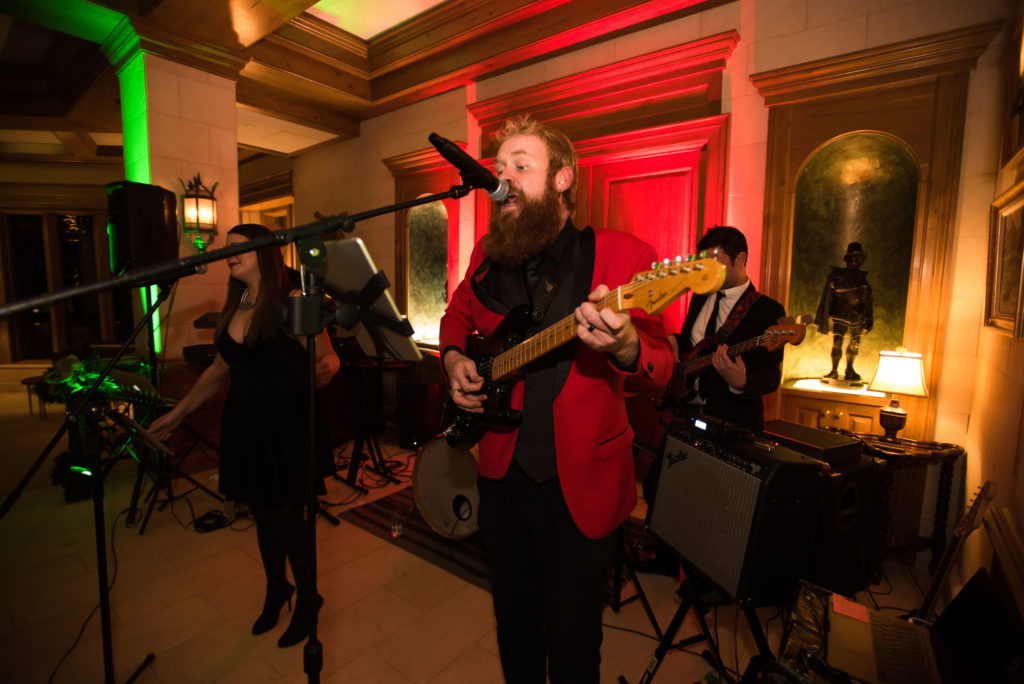 Everyone loved the flowing candy cakes, and Christmas light necklaces!
Robert isn't into cake, but he loves ice cream! So about an hour into the dancing, we had ice cream passed on trays like an hors d'oeuvre, as a surprise for him.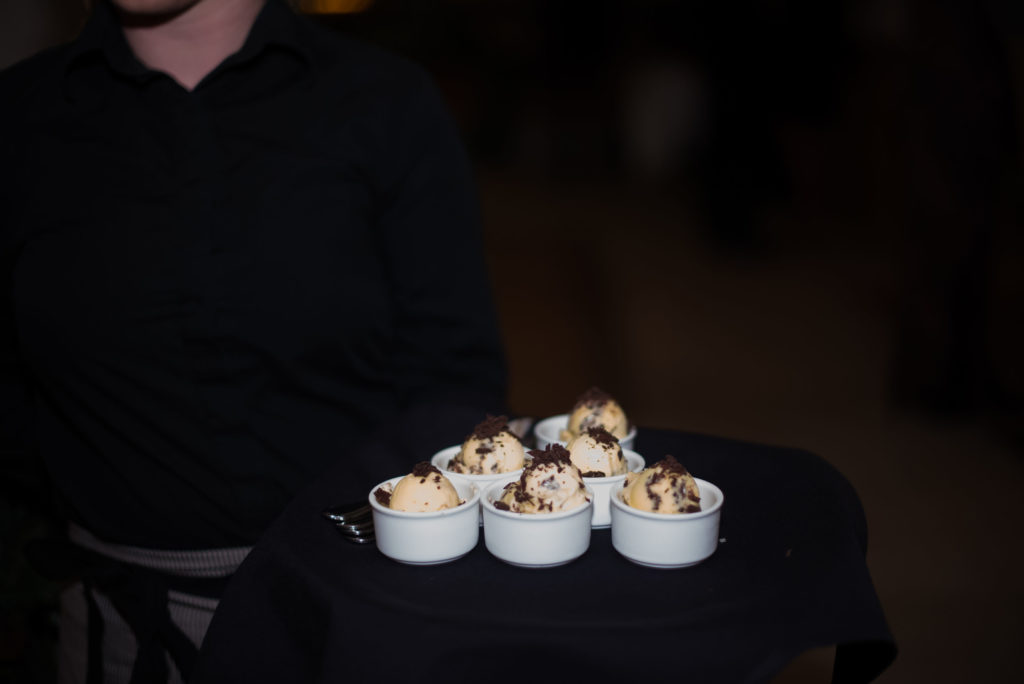 Meredith's family friend has a popular candy company based out of TX called The Pecan Candy Company, and that's where they got their favors. I thought that was a really thoughtful touch.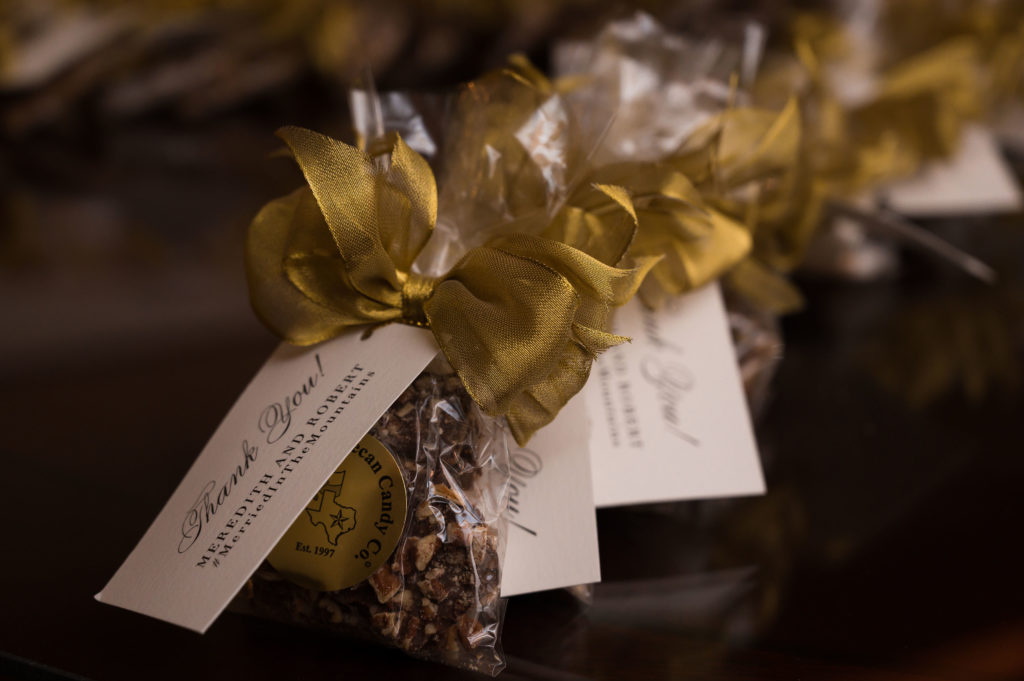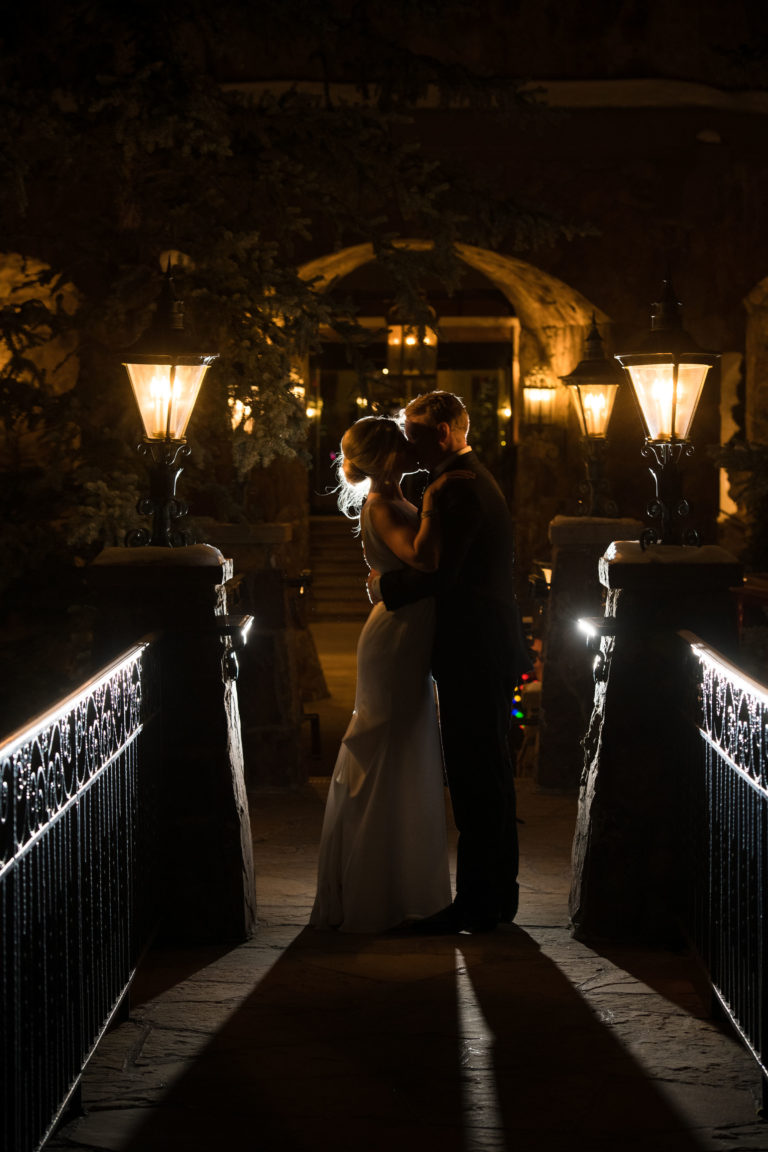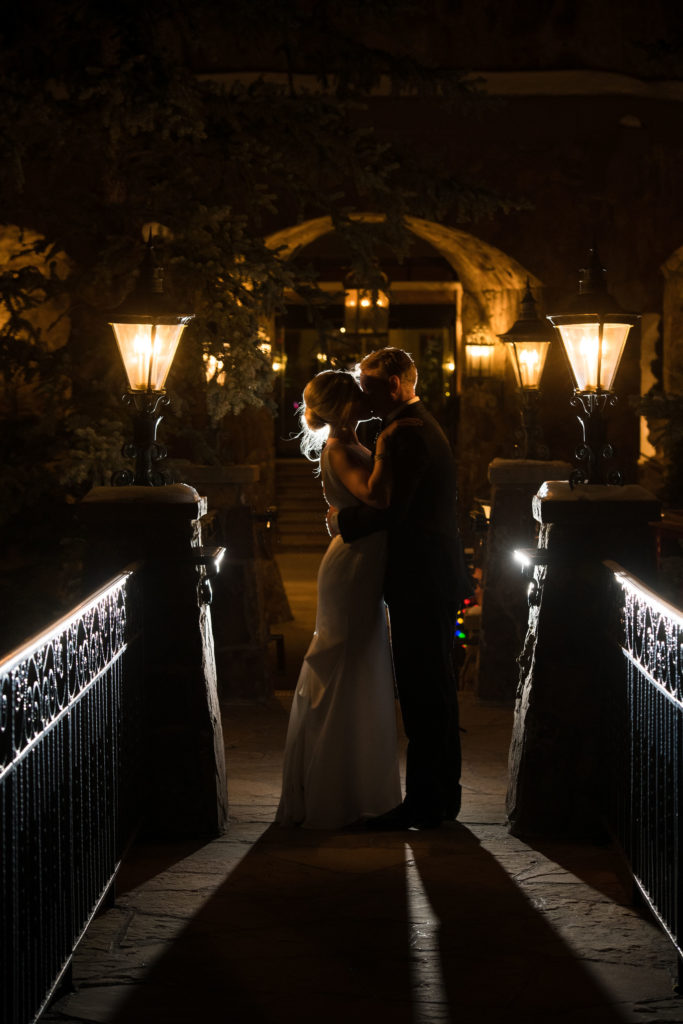 Sparkler Sendoff !
I wish I had a better picture of the getaway car. I wanted to find something vintage and red, for Meredith & Robert, but none of my go to's would let me use their fancy cars because they were put away for the winter! We ended up renting a red Mercedes G Wagon from Go Rentals in Edwards. I thought it was really cool! We didn't hire a driver, so my boyfriend did it!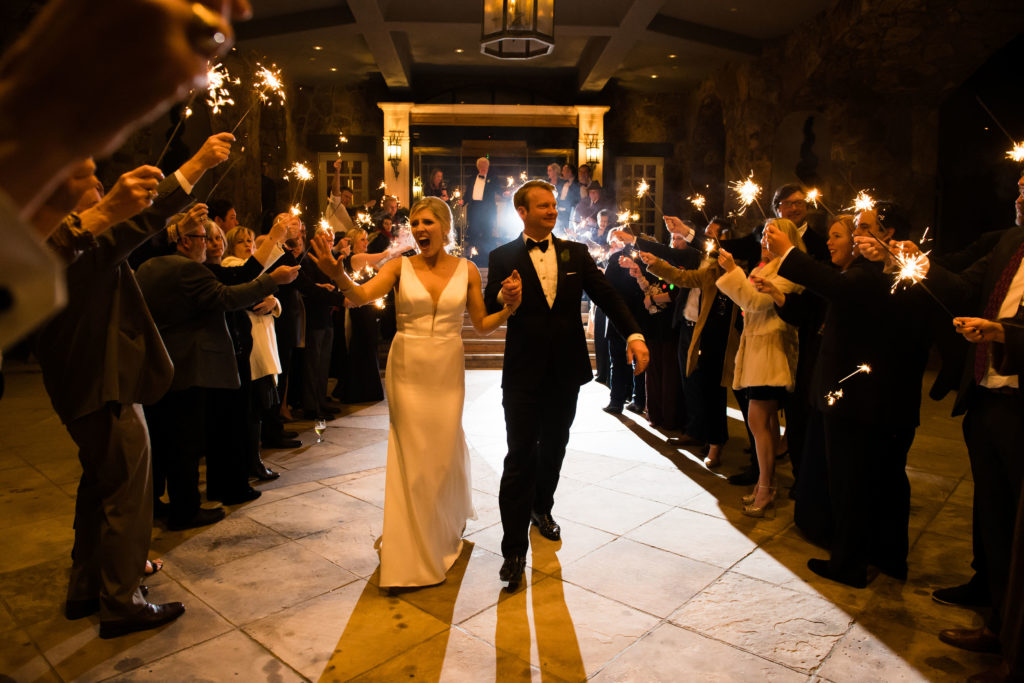 KIND WORDS FROM THE BRIDE
Stephanie was the sweetest, most professional and most laid-back planner! I didn't meet her in person until the week of our wedding but with her sweet personality I felt like she was a friend during the whole process! She made planning an ease and not a stress. We planned a wedding out-of-state and through her local resources and knowledge, she was able to provide us with MULTIPLE options for all of our vendors. What a relief! Another thing about Stephanie was that she was always accessible. Even if she was busy, she'd let you know. Day of the wedding was perfect! Stephanie and her team executed my ideas and kept us all on task and on time. I highly recommend Stephanie and Party Girl Events
KIND WORDS FROM THE MOTHER OF THE BRIDE
Our daughter was married recently in Beaver Creek, Colorado. The ceremony was at the Beaver Creek Chapel and the reception held at Splendido at the Chateau. It was the most lovely event. None of it would have been possible without Stephanie of Party Girl Events! She seamlessly organized and gave attention to the details that were important to us. Since we live out of state, we relied upon her expertise and recommendations for the band, photographers, florist, and anything else we needed. Through email and conference calls she answered all of our endless questions and was absolutely delightful to work with over the last 12 months. I would highly recommend her services to anyone.