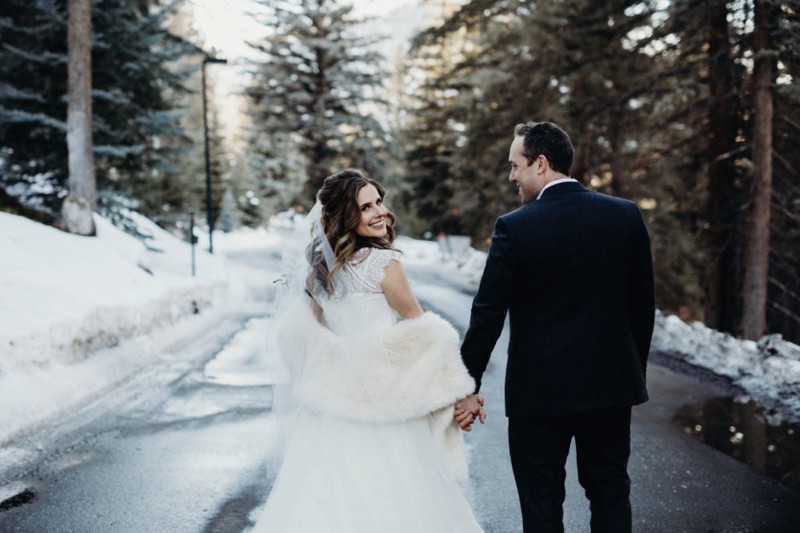 This wedding was perfection! It was even featured on Colorado Couture blog! The ceremony was at The Vail Interfaith Chapel with my favorite wedding officiant, Pastor Tim Wilbanks, followed by the reception at The Sonnenalp.
I loved that there were aspen branches tied into the decor, because we're in the Colorado mountains, but it was done in an elegant way, not so rustic!
Instead of a champagne toast, everyone took a shot out of the mini Moscow mule mugs that were the favors on the tables. They were the best favors I've ever seen. I even stole one!
I also really appreciated the candy buffet with candy that people actually wanted to eat! As opposed to whatever candy looked prettiest.
The couples logo, font, and hashtag was carried out throughout the whole wedding making everything look well planned and cohesive.
CEREMONY VENUE: The Vail Interfaith Chapel RECEPTION VENUE: The Sonnenalp ,Vail PLANNER: Party Girl Events FLORALS: Vintage Magnolia PHOTOGRAPHY: Mary Meck Weddings OFFICIANT: Pastor Tim Wilbanks HAIR & MAKEUP: Mack Stylists HAIR & MAKEUP: Smash Beauty BAND: Mannequin The Band PEDI CAB: Vail Pedi Cab CEREMONY MUSIC: Cloud 9 String Quartet
Kind Words from the Bride:
I hired Stephanie to be my "month-of" coordinator for my wedding March 3, 2018 in Vail, CO and could not be happier. Stephanie took care of EVERYTHING so I was able to relax and enjoy my day!