As an event planner in Vail I get the opportunity to plan lots of fabulous weddings and parties. Natalie's was one of my favorites!
Natalie invited 15 of her closest friends to celebrate her 40th in Vail! The weekend was packed with fun activities and surprises!
The guests stayed at The Avanti Chalet. This was my second birthday party weekend at this house. It's a fantastic! It's rare to find such a large house in Vail Village, let alone one you can rent!
DETAILS & HIGHLIGHTS
There were so many cute details and wonderful birthday party or even bachelorette party inspo! The house was beautifully decorated in neon. As the ladies arrived they were greeted with a welcome party catered by Red Maple Catering. Every day the ladies were surprised with gifts. The first night was monogrammed pajamas on their beds, and plastic wine glasses with lids and wet bags which were perfect for rafting the following day.
Red Maple Catering
. Followed by white water rafting, a trip to the
Roots RX
dispensary, and karaoke night at the house!
Day 3 started with a delicious breakfast catered by
Gourmet Cowboy
, followed by goat yoga. Goat yoga was weird and hilarious! The tanks were cute! After goat yoga the ladies enjoyed the rest of the afternoon on their own, and then they went to a private dinner at
Matsuhisa
followed by bar hopping in Vail. Day 4 started with a catered breakfast by
Red Maple Catering
. Then the ladies went on a group hike. After the hike the ladies enjoyed the farmer's market, and a funny surprise at night. Natalie told the ladies they were just going to have a chill night/ pizza party at the house. We secretly had the very funny comedian,
Ben Kronberg
, act as the pizza delivery boy that stayed to long. It was the perfect intro into his act! We served these cute cookies that look like Natalie.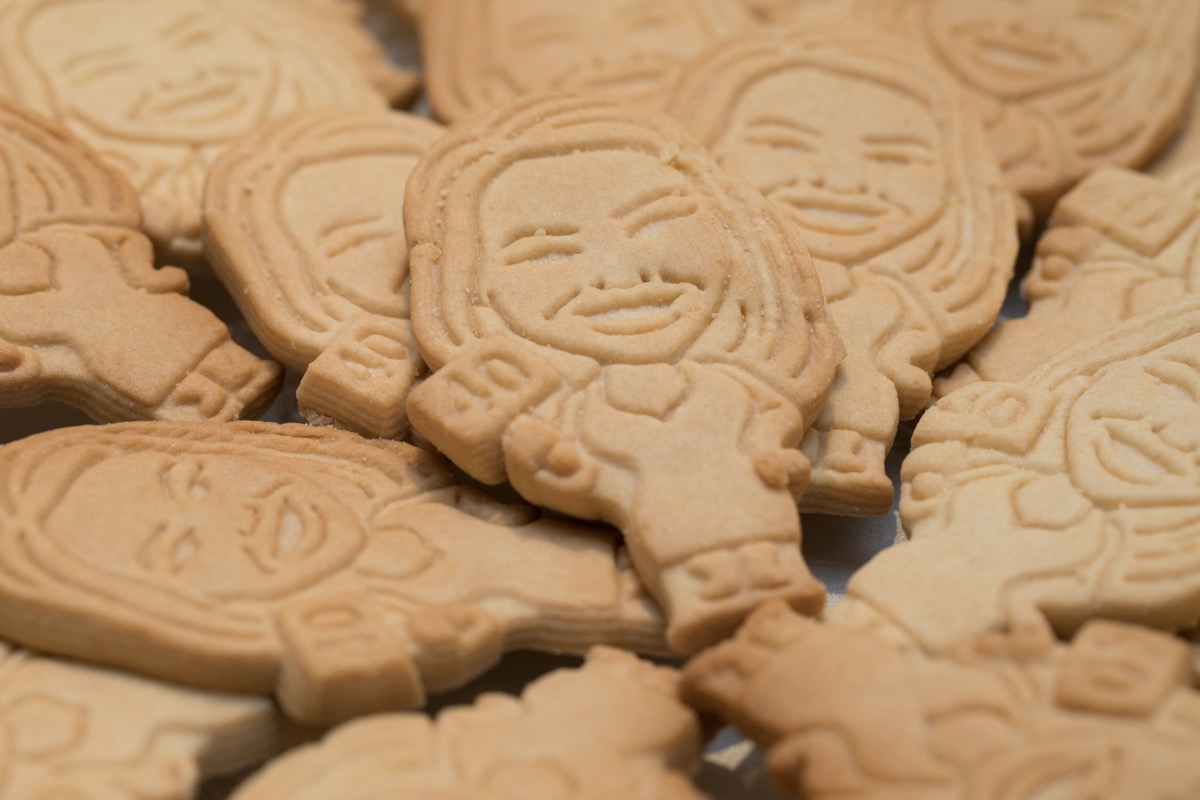 That's a wrap!
VENDORS
THE HOUSE: Avanti Chalet managed by Cuvee PLANNING Party Girl Events PHOTOGRAPHY Toni Axelrod Studios DECORATIONS Balloon Bar RENTALS Event Rents CATERING Red Maple Catering CATERING Gourmet Cowboy CATERING Vendettas RAFTING Lakota Guides DISPENSARY Roots Rx GOAT YOGA Vail Stables KARAOKE Elite dj BIRTHDAY CAKE Cornerstone Chocolates and Confections BIRTHDAY DINNER Matsuhisa COMEDIAN Ben Kronberg