We love elopements, and I don't know any planners in The Vail Valley that do as many as we do! Every time I get a call from a couple wanting to plan their small wedding in Vail/ Beaver Creek, they always think they want a nice dinner at a restaurant following their ceremony. This isn't my favorite way because it's hard to find a restaurant that makes sense for an elopement, (unless it's really small). A restaurant will either charge a Food and Beverage minimum for the entire restaurant,or kick you out after your hour and a half reservation time. Some have private dining rooms that might work, but it depends on your group size. When I tell them the better way to have an elopement, they always get really excited!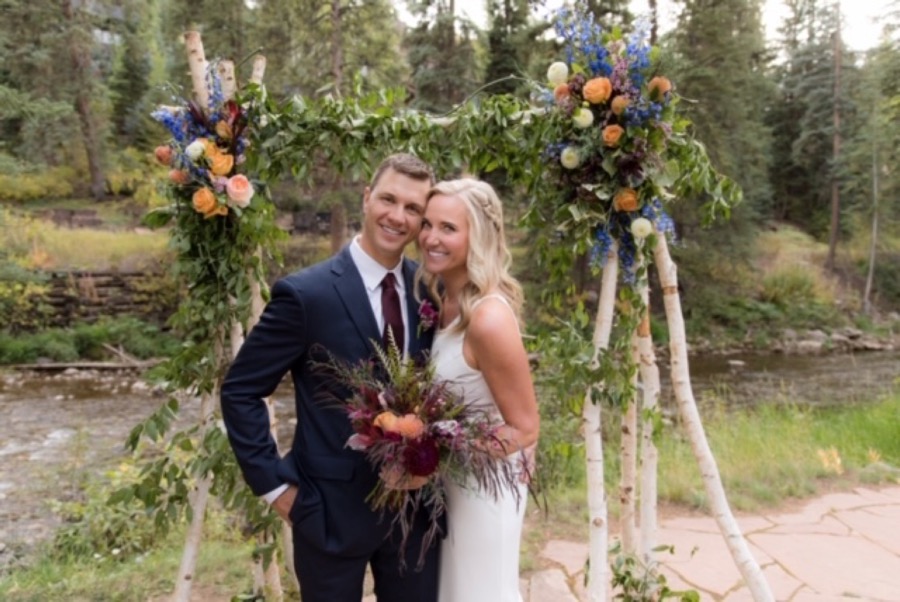 Renting a house is the way to go! Here's why….
All Your guests can stay in the house
It will be private
You can decorate
You can have the ceremony at the house, or not, either way it great! If the house has a good spot for the ceremony that's the best case scenario! If not, then while you're out for the ceremony, the caterer and florist can be setting up, and everything will be ready to go and perfect when you get back!
You can hire your own caterer
You can have a wedding cake
You can play music or hire a musician
You can keep the party going as long as you want
It will be less expensive
It will be more fun
What about for elopements for 2, just a bride and groom?
You get creative! Kent and Ann Marie had their ceremony at The Beaver Creek Chapel. They didn't want to have a reception in their room with a caterer, photographer,etc… because they thought it was awkward, so we had their first dance, champagne toast, cake cutting…. at The ice skating rink! It was the most romantic thing I've ever seen!